Third quarter recap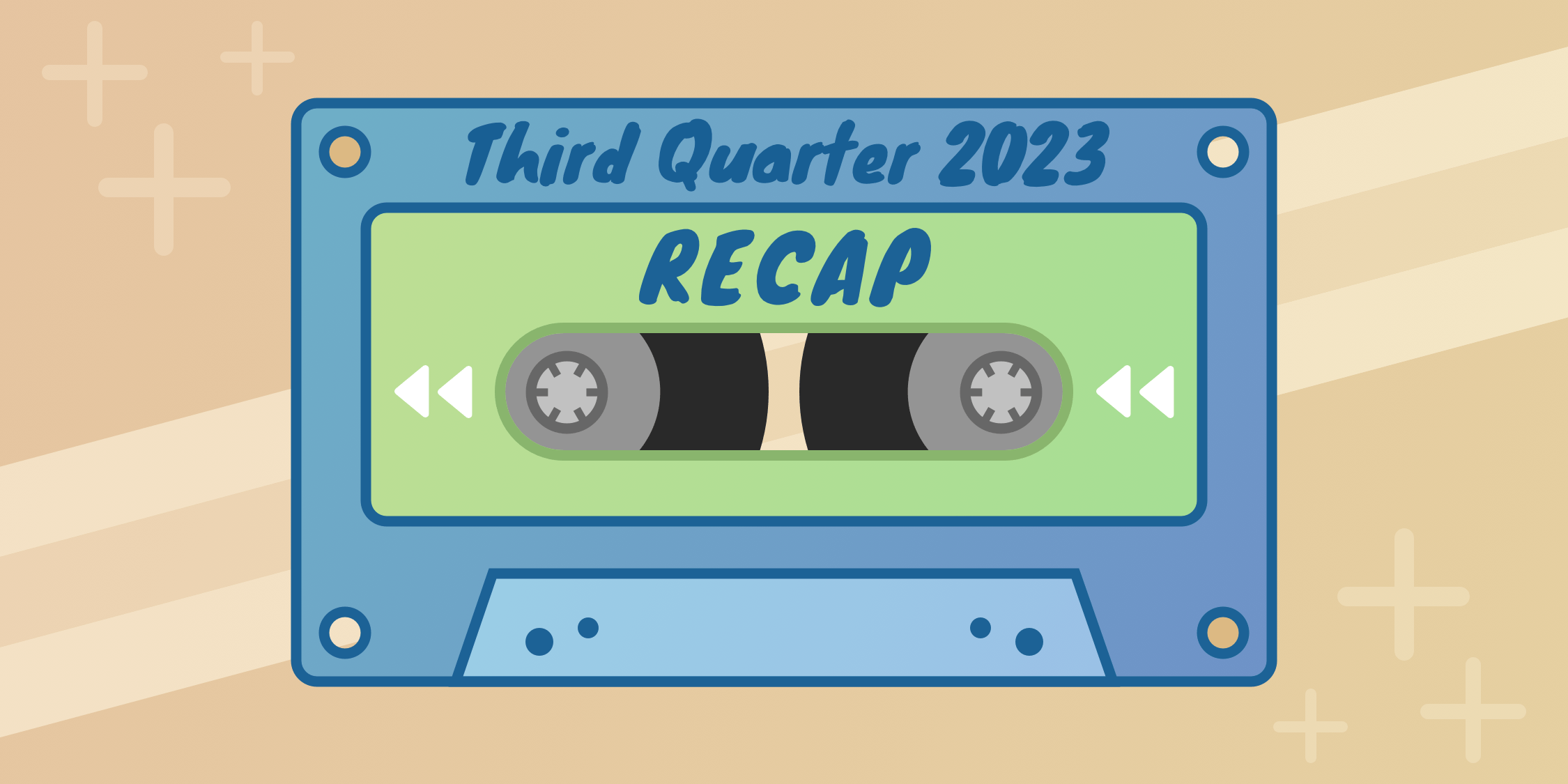 For many of our communities, it's finally starting to feel like fall—one of the best times of year! Our team is certainly enjoying the cooler weather, but the summer heat we experienced last quarter didn't keep us from releasing a variety of new features and improvements.
Most of our team's focus was on the beta page management experience (announced in the previous recap post). We're making really great progress on this endeavor and we're excited to share an update here. Keep reading to learn more about that, and to see what else we were up to these past three months!
📝 Expanded beta page management experience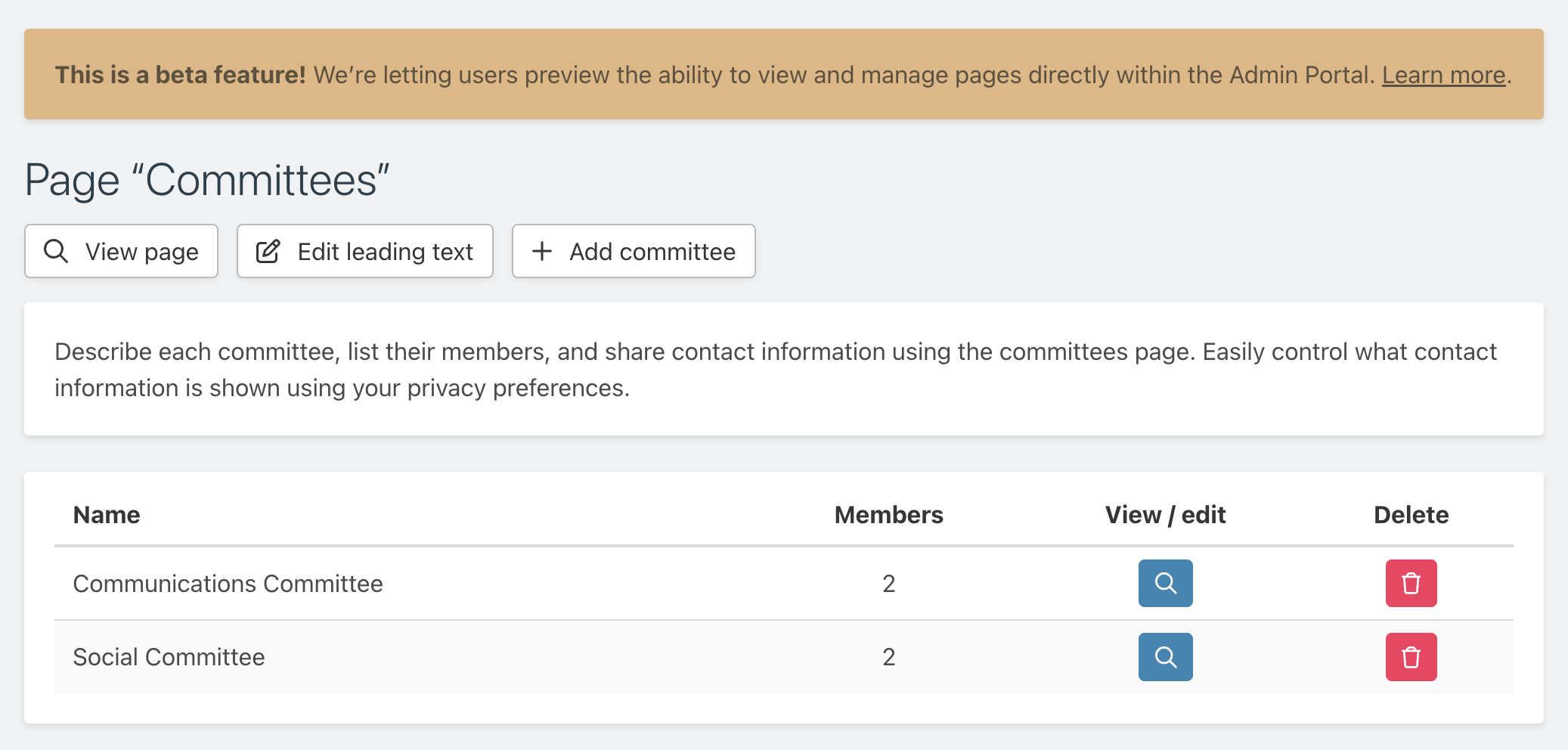 We originally released the beta page management functionality in the Admin Portal with the ability to manage a handful of the most common page types. Last quarter, we introduced the ability to view & manage six additional page types:
Resident directory
Photo gallery
Location
Pet directory
Committees
FAQs
And that's just last quarter; already this quarter, we've introduced support for three more! There are over 20 different page types, so this moves us quite a bit closer to supporting each one.
In the coming months, we'll also be hosting a webinar covering the beta page management experience, our progress with that, and the many benefits it brings. Stay tuned for more details!
📩 Unsuppress email addresses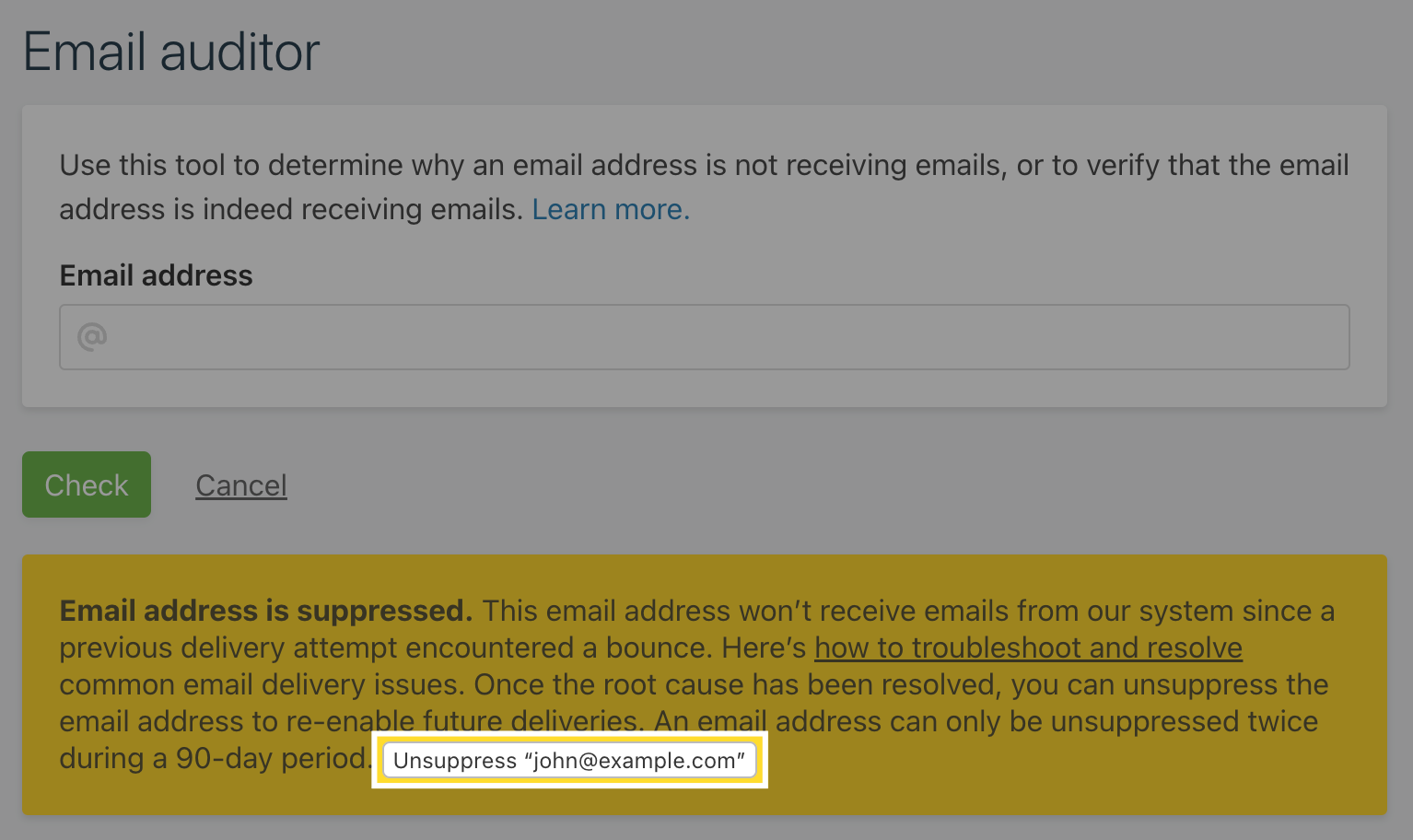 While rare, a member's email address can get suppressed if blocks or spam reports are encountered. Usually, when this happens, the underlying issue can be resolved by working with the affected member. Now, once the issue has been resolved, admins can unsuppress an email address to re-enable future email deliveries. This feature is available via our email auditor tool.
To go along with this, our customer success team has prepared a helpful guide for how to remedy common delivery problems.
🔔 Improved notice for first check
A small bug helpful improvement—we've clarified the verbiage of the notice that's displayed if we're waiting for a community's first mailed check to arrive. The updated verbiage helps differentiate this situation from when we're waiting on a check for a renewal.
🖋 Blog posts
Over the last few months, our customer success team wrote and published a couple of helpful blog articles to check out! The first—written by Jennifer—describes how to make the most of our blast emailing functionality to create an efficient workflow for sending blast emails. The second—written by Meredith—is a fun guide with ideas for 5 Halloween traditions to start in your community.
Wrapping up
Our team is making great progress developing the beta page management experience within the Admin Portal—most page types are supported already, with more currently in progress. We're also hard at work building out our modernized Reseller Portal for resellers. These projects, along with other work going on behind-the-scenes, are part of our ongoing monumental endeavor to release our next gen front ends, which is a prerequisite for many of the new features & improvements we have planned for the future.
As always, like us on Facebook, follow us on Twitter, watch our changelog, and read our blog for all the latest happenings here at HOA Express.
Until next time.