5 Halloween traditions to start in your community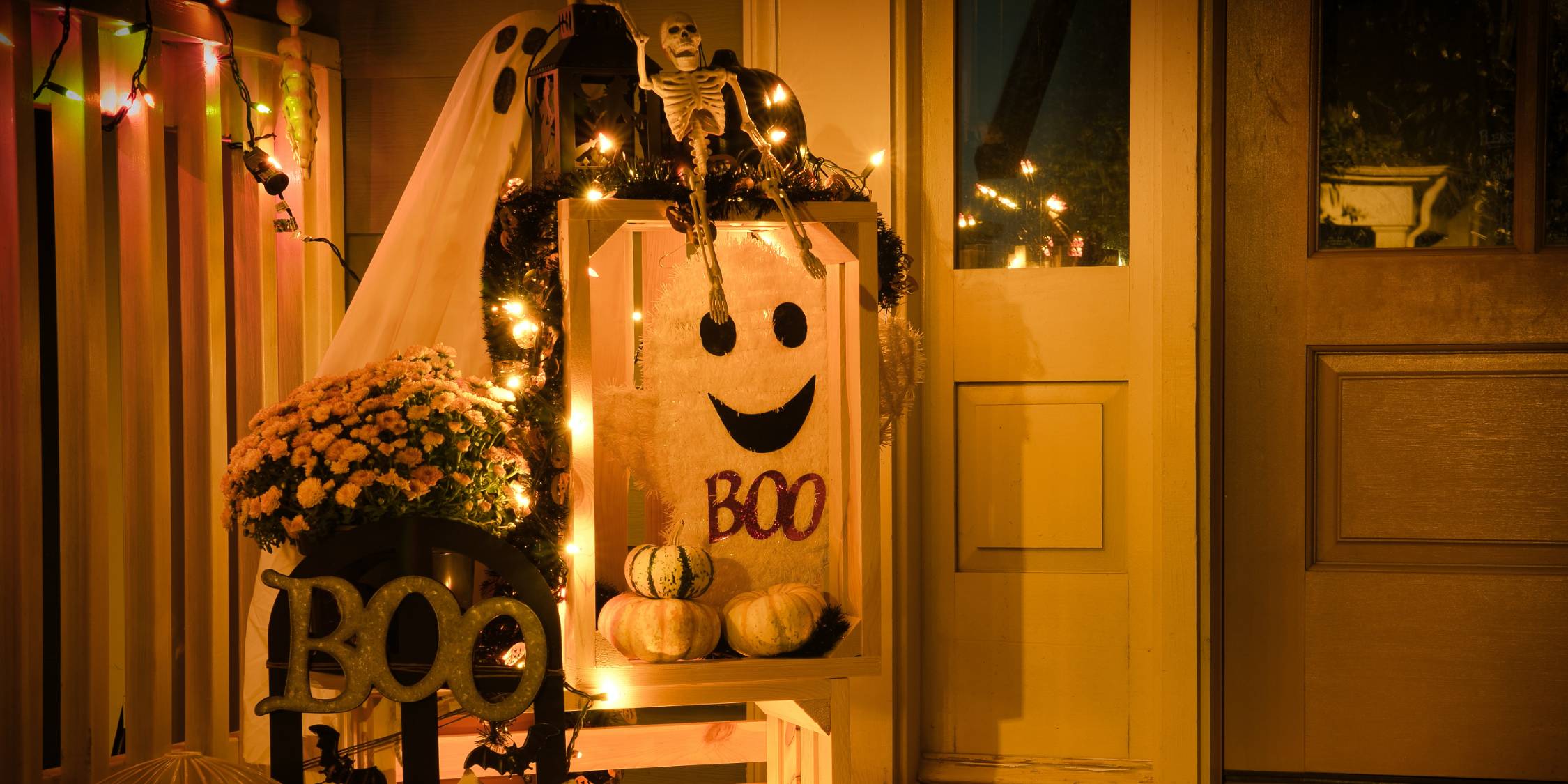 As we enter October, we welcome the changing season and the start of a few months of major holidays. Even with Christmas decorations already appearing in stores, we can't forget one of the most fun and spooky holidays on the calendar: Halloween! This is an excellent holiday for gathering neighbors and boosting member engagement.
Below, we've highlighted 5 ways to welcome the fall season and celebrate Halloween apart from traditional trick-or-treating. Grab your favorite warm drink and settle in to discover some safe and fun Halloween traditions you can start in your community!
Haunted decorations contest
Ask your members to get creative this holiday by hosting a friendly competition to see who has the most spine-tingling, hair-raising Halloween decorations. You can create prizes for 1st, 2nd, and 3rd place winners or judge different categories, like "Spookiest decor," "Best theme," and "Most unique."
Notify your members of the contest by sending out an announcement email from your website and ask members to submit an online form letting you know they'd like to participate. Once you have your list of participating homes, appoint a panel of judges or set up a system to have members vote on their favorites and award the winners anything from a delicious treat to a sign for bragging rights!
Afterward, upload images of the participating homes to your website for everyone to view and have as a source of inspiration for next year's Halloween decorating contest.
BOO your neighbors
Halloween "Booing" is a fun tradition for members of all ages and a great way to involve your neighbors to celebrate the holiday! First, you'll fill a basket or gift bag with treats and anonymously leave it outside a neighbor's front door with a "You've been Booed" sign! Included with the bag will be a set of instructions that they have a few days to pass on the goodwill and Boo another neighbor, to carry on the fun.
What's great about this tradition is you can tailor the treats for the neighbor you're Booing, so it's extra special, and you can include as much or as little as you'd like! You can also find free printable "You've been Booed" signs online to tape to their door so other neighbors know they've been visited. With little planning needed, you can start this tradition in your community at the beginning of October and carry on the fun throughout the month!
Frightful outdoor movie
If you live in a mild climate, take the thrill of watching Halloween movies outside of your living room and expand the invite list to all residents for an outdoor viewing! To set this up, you'll need a handful of equipment, which you can place in a common area in the community, like a clubhouse lawn or park. Below is the recommended equipment to get started:
Outdoor projector
Video source (e.g., laptop or DVD player)
Bluetooth speaker
Outdoor movie screen or white sheet
A small table to set the project on
Once you have everything ready, set the scene with your favorite Halloween decor, flameless candles for soft lighting, and ask members to bring snacks and something comfortable to sit on!
Gather member feedback
Before the event, ask members to complete a survey on your community's website about which Halloween movie they'd like to watch. This will help you select the most popular option and increase possible member participation.
Spooky costume parade
A costume parade is another fun way to involve members of all ages in the Halloween celebrations! If you live in a community that doesn't have young trick-or-treaters, this allows members to put on and show off creative or spooky Halloween costumes and have fun with their fellow neighbors.
To begin, designate a meeting point (e.g., a clubhouse or park) and map out the parade's route. Be sure to share this with the entire community beforehand so they can be ready to cheer on the parade as it passes! You can also ask one or two parade participants to lead the parade with a Bluetooth speaker playing Halloween-themed songs to set the mood and pace for the parade. Lastly, ask the participants to come equipped with candy or Halloween goodies to hand out to parade attendees!
Creepy crawly scavenger hunt
An alternative to trick-or-treating is hosting a scavenger hunt in your community! What's great about this option is that everyone can still dress up and enjoy the thrill of receiving candy without walking all night and going door-to-door. This is also a great option if the weather that day doesn't allow for trick-or-treating, as this activity can occur indoors or outdoors!
When setting up the scavenger hunt, you can create the clues or find free printable ones online to guide participants. Either way, remember to keep the clues simple and fun so participants can easily move through the search and enjoy the thrill of completing the scavenger hunt.
Wrapping up
Whether you live in a neighborhood, condominium, or apartment complex, establishing one or all five of these traditions in your community can help increase member engagement and further relationships. We hope you have a safe Halloween, create new traditions together, and have a spook-tacular time!