Third quarter recap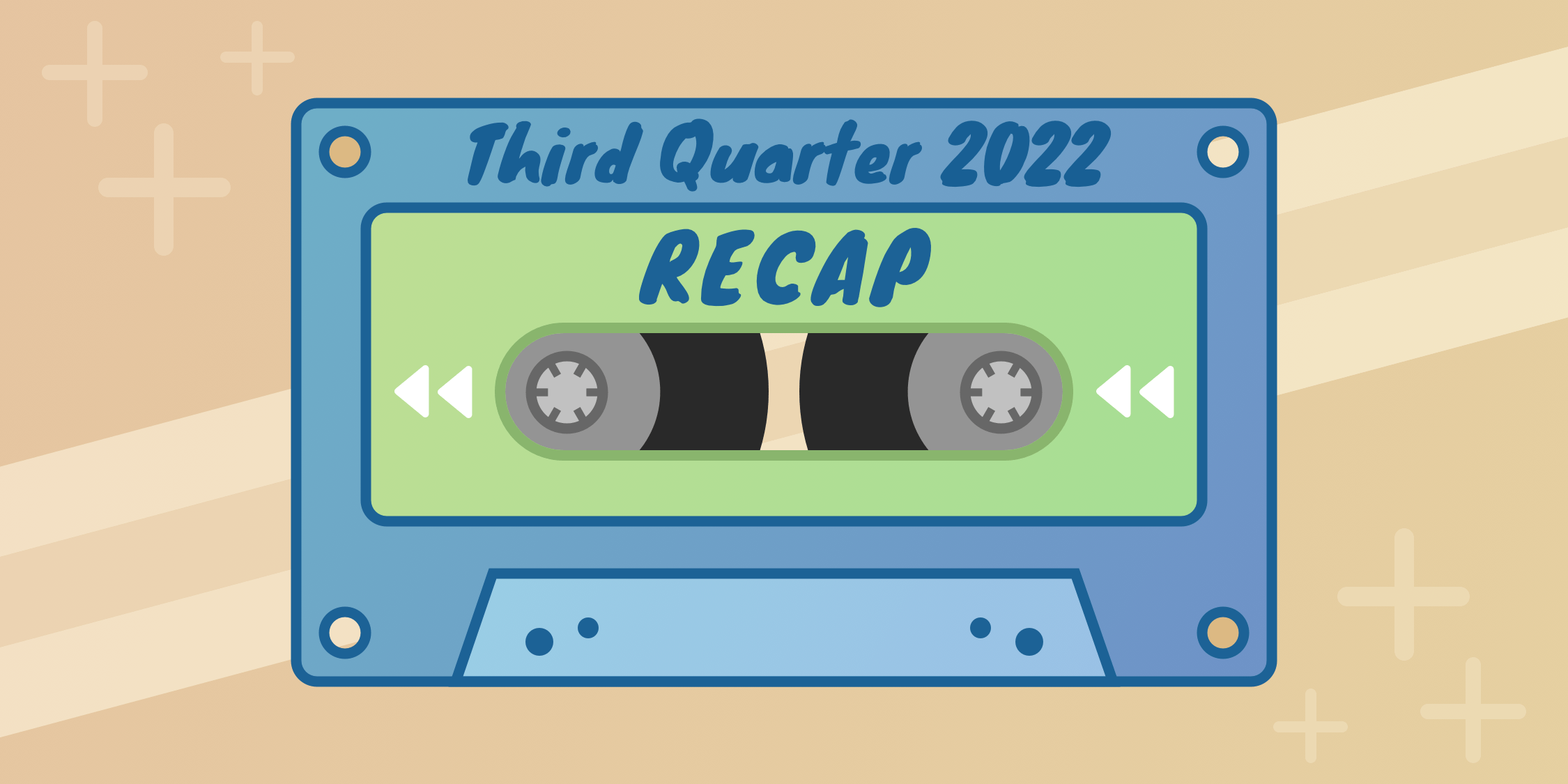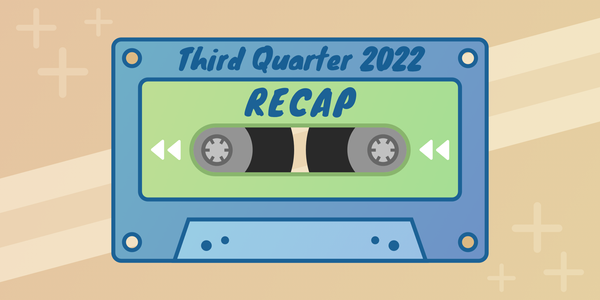 Two quarters ago, we officially released the Admin Portal and pointed out how—because it's powered by all-new technologies—it would allow us to build new features and improvements even faster and with a greater degree of quality. Last quarter we proved this to be true!
Over the last three months, we deployed new features and improvements more than fifty times and posted to our changelog nearly twenty times, releasing a handful of the most popular feature requests in our feedback portal along the way.
Below we've highlighted our favorite new features from the last quarter. Given the large number of improvements, we had to be highly selective, so for the full list, check out our changelog!
✏️ Edit scheduled blast emails

We released one of our most highly-requested features last quarter: the ability to edit a scheduled blast email before it gets sent! Using this new feature, you can tweak the content and settings of a blast email without starting over from scratch. You can even use the feature to unschedule a blast email and send it immediately instead!
💾 Save blast emails as drafts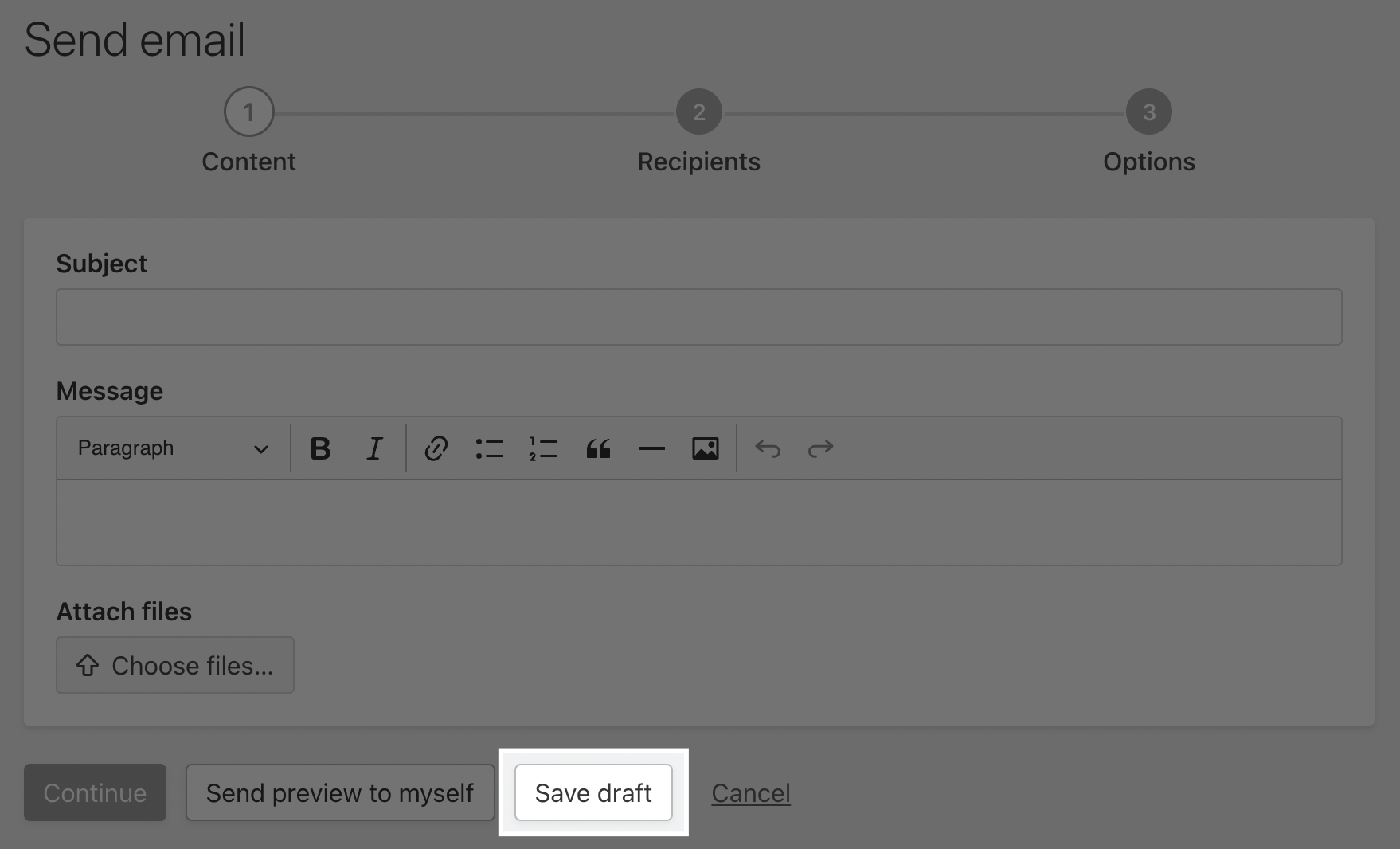 Another highly-requested feature was introduced last quarter: the ability to save blast emails as drafts! This new capability allows you to save the blast email you're working on as a draft, then return to finish it later. This is especially useful for longer blast emails that take more time to write, and for collaborating with other administrators when sending a blast email.
📣 Duplicate a communication

Now you can compose a new blast email or text message using the contents & settings from a previous email or text message! If your community sends out routine announcements or reminders with similar content each time, this feature could save you quite a bit of time. To give this feature a whirl, use the new "duplicate" button when viewing communications in the Admin Portal.
📨 Email aliases

It's now possible to send and receive emails from up to 10 additional email addresses per email account, thanks to our new "email aliases" feature! This feature should be particularly useful for email accounts that are held by different people over time, like email accounts tied to board seats.
For example, your community might have a president@example.com email account. If that position is currently held by "John Doe," you could create an alias called john@example.com. That way, this individual could send and receive emails from both email addresses—without requiring two separate accounts. Later, if a new individual holds the board position, you could add an alias for that person without creating a new email account.
📦 Expanded dashboard content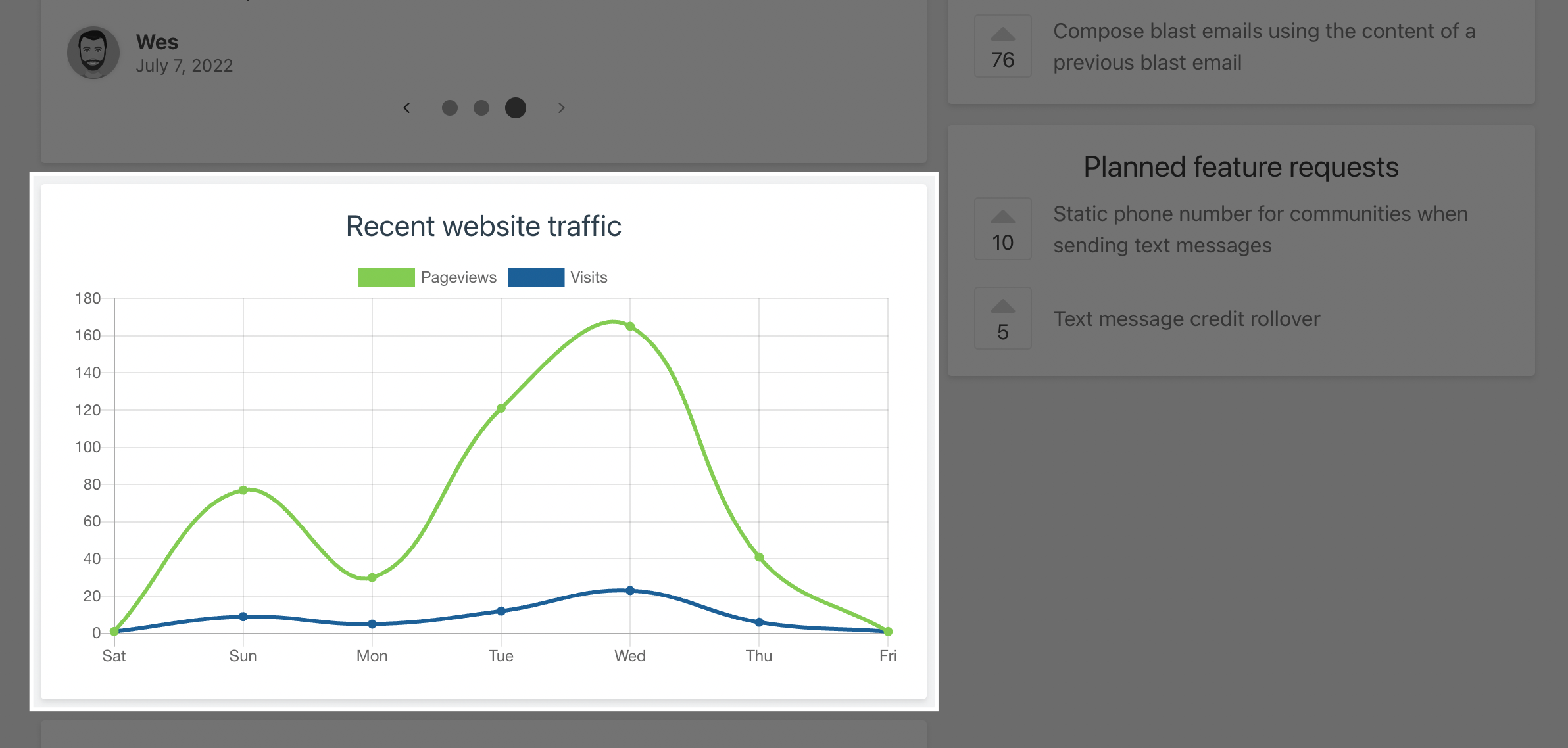 The dashboard of the Admin Portal grew even more useful last quarter, expanding to showcase additional helpful content, including…
Recent changelog entries
Upcoming feature requests
Recent website traffic
💵 Redesigned billing section

We overhauled the design of the billing section, making it easy to see at a glance all the details about your subscription, payment method, transaction history, etc. This new design is also optimized to make changing details about your subscription quick and easy.
❗️ Outdated browser warning banner

Some older browsers are missing the capabilities necessary to use all of the features in the Admin Portal. To help warn users when this is the case, we've added a new warning banner if we detect you're using a browser version that's too old. If you're experiencing unexpected behavior and see this warning, you'll want to upgrade your browser to the latest version.
🏦 See processing / failed transactions
For extra clarity, the billing section of the Admin Portal will now display subscription transactions that have been initiated but are still processing (e.g., bank account payments, which take 3-5 business days). It will also indicate when attempts were made but failed (e.g., if the card expired).
⚡️ Faster loading Admin Portal dashboard
A small, but appreciated improvement: we implemented new caching techniques that reduce the time it takes to load most of the Admin Portal dashboard content by about 50%!
🌐 Improved timezone organization
There are a lot of timezones to choose from—426 to be exact. Finding the correct one can take time; so to make it easier, we've greatly improved the organization of the timezone choices in our dropdown menu. Now, the offset is indicated for each timezone and they're grouped by region. Plus, we sorted the timezones into a more natural order.
🖋 Blog post
In the latest blog post from our customer success team—written by Jaden—you can learn all about how to organize community events using your website. This post is part of our website tips topic, where we share tips and best practices for using your website.
Wrapping up
This quarter was one of our most prolific ever, yet we're already hard at work building the next set of great new features and improvements to our platform. With the recent launch of our new pricing, we only plan to increase our commitment to improving upon the best community website builder on the planet.
As always, like us on Facebook, follow us on Twitter, watch our changelog, and read our blog for all the latest happenings here at HOA Express.
Until next time.