Second quarter recap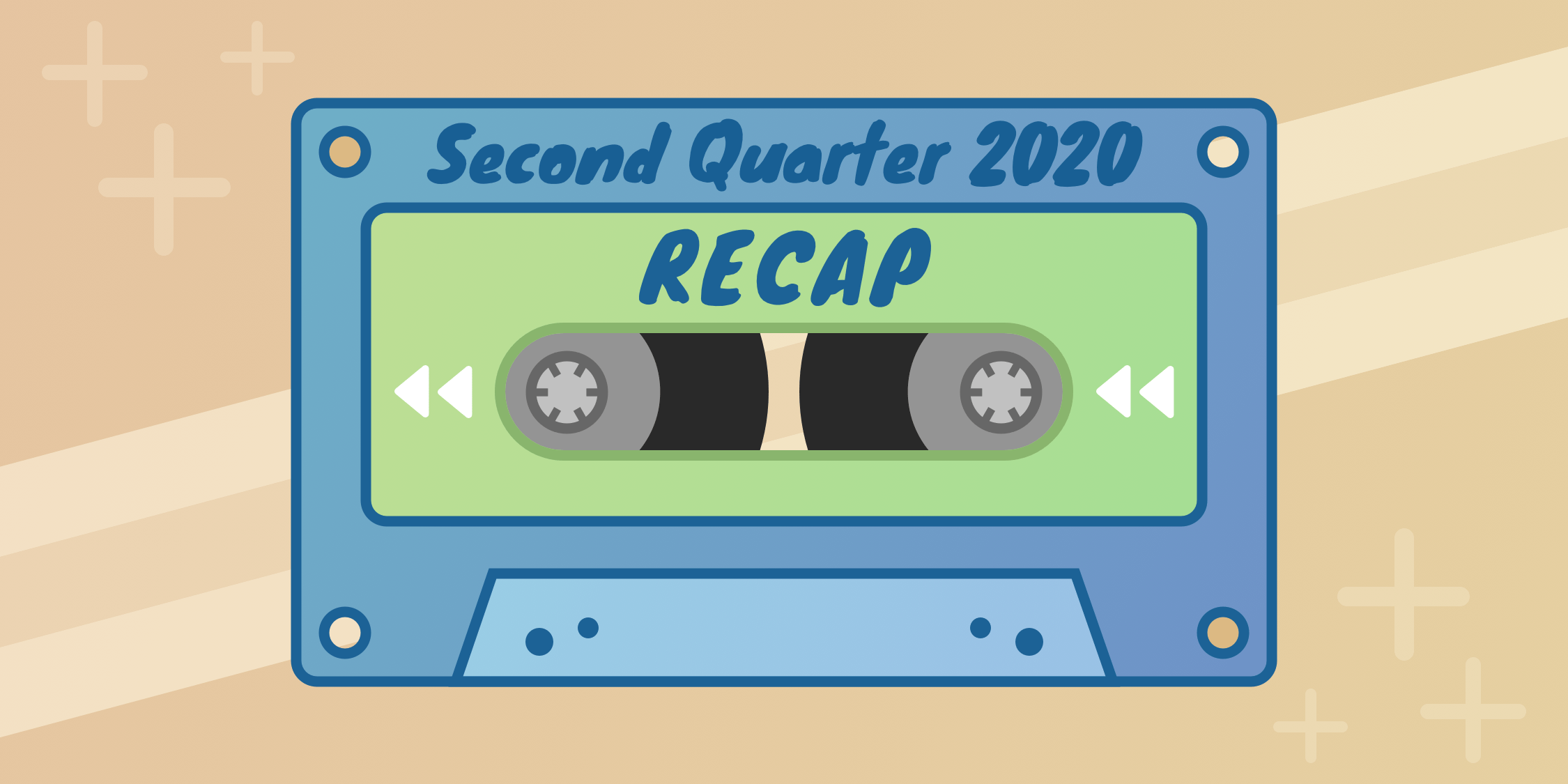 Even though many things in the world are different right now, one thing has remained unchanged: day after day our team works diligently to improve our software in big ways and small! With another quarter behind us, it's time to highlight our favorite improvements from the past three months. Keep reading to see what we've been up to while working 100% remotely.
🕵️‍♀️ Request a website review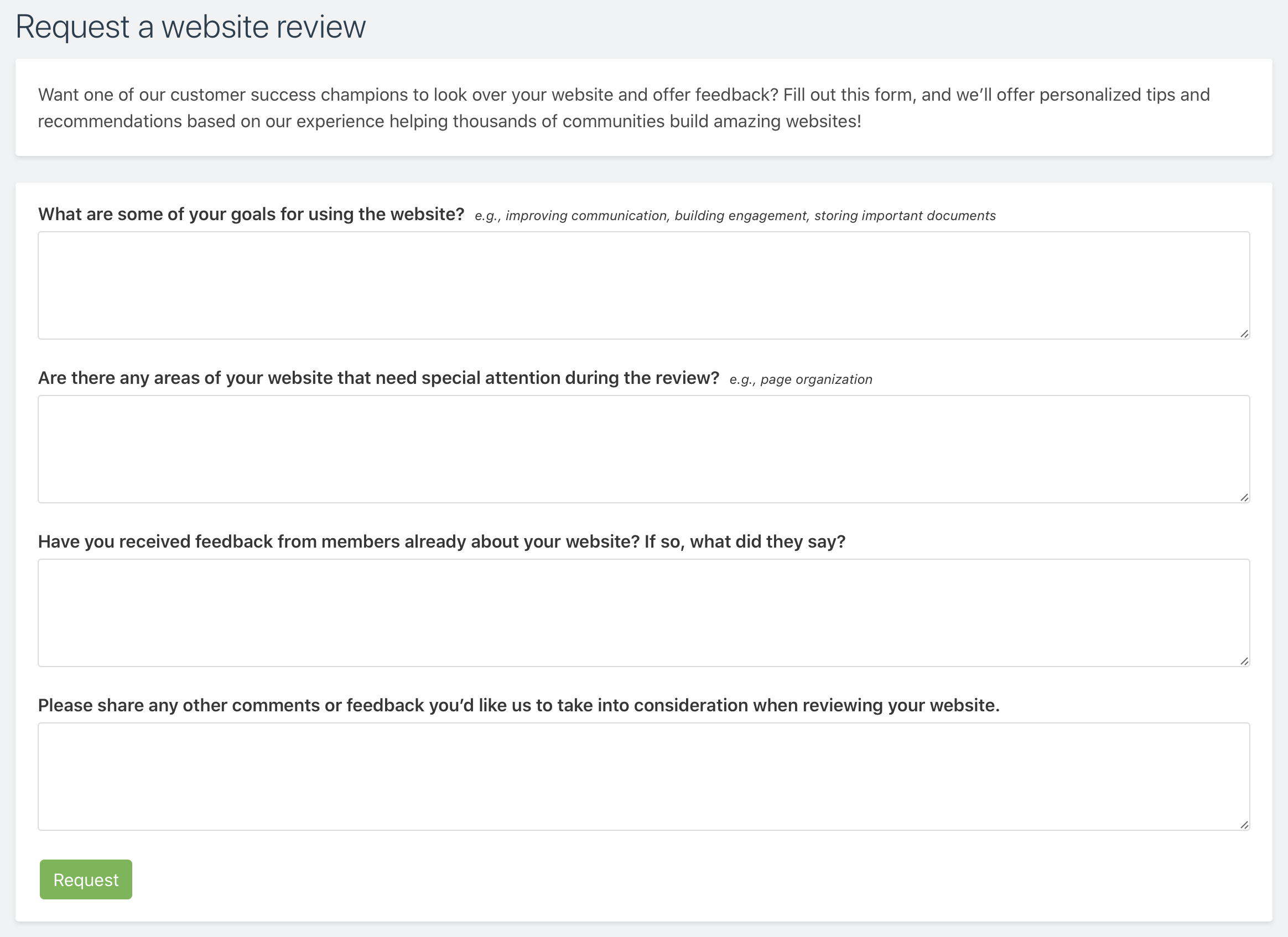 When you spend nearly a decade helping thousands of communities all over the world build engaging and informative community websites, you learn a thing or two about how best to do that. Our team would love to share that experience with you—and now we can through our new website review feature!
Deluxe plan customers can answer a few questions and one of our customer success champions will carefully review your community's website and put together personalized feedback and recommendations. Interested? Request one now—it's free!
➕ More sections in the beta Admin Portal


The beta Admin Portal, part of our move toward next gen front ends, continues to see new capabilities released to it. This quarter we introduced and fully completed both the surveys and email accounts sections. Work also began on the settings section, which we expect to complete this quarter.
P.S. You can get to know Cory, who's completed many of the recent beta Admin Portal additions, in our latest meet the team blog article.
🔢 Pagination & performance improvements

If your community has thousands of members & accounts, you know it can be a little slow loading and scrolling through all of those. To solve this, we made some major performance improvements to long lists of members and accounts and introduced pagination in several places. Now, even with tens of thousands of items and/or slower devices, loading, searching, and navigating long lists of data is remarkably snappy and responsive. These improvements are available exclusively in the beta Admin Portal.
🧍‍♂️ Search & sort members when adding to group

Quickly find the people you're looking for when adding members to a group with new searching and sorting tools! Available exclusively in the beta Admin Portal.
🏷 More intelligent blast email "from"
The "direct replies to" feature, introduced in Q1, just got smarter. Now, if you use an email address from your community's domain, we'll use that email address in the "from" field. Otherwise, we'll use "blasts@yourcommunity.com" instead of "no-reply@yourcommunity.com." More details can be found in the corresponding changelog entry.
🔍 More robust searching
We made a number of improvements to our searching algorithms across the board, making searching more capable of finding the desired result regardless of quote style or presence of diacritics. Learn more in the corresponding changelog entry.
💡 Name formatting applies smart quotes
Using a proprietary algorithm, our system attempts to format names correctly, even if they were originally typed with poor formatting (e.g., all lowercase or all uppercase). That formatting is now a little bit more powerful, automatically converting plain quotes to smart quotes for a better visual appearance.
Wrapping up
We hope you and your neighbors are continuing to stay safe during this pandemic. And if you're looking for ways to remain connected as a community while social distancing, we've got just the blog article for you.
As always, like us on Facebook, follow us on Twitter, watch our changelog, and read our blog for all the latest happenings here at HOA Express.
Until next time.