Show your website some love with a website review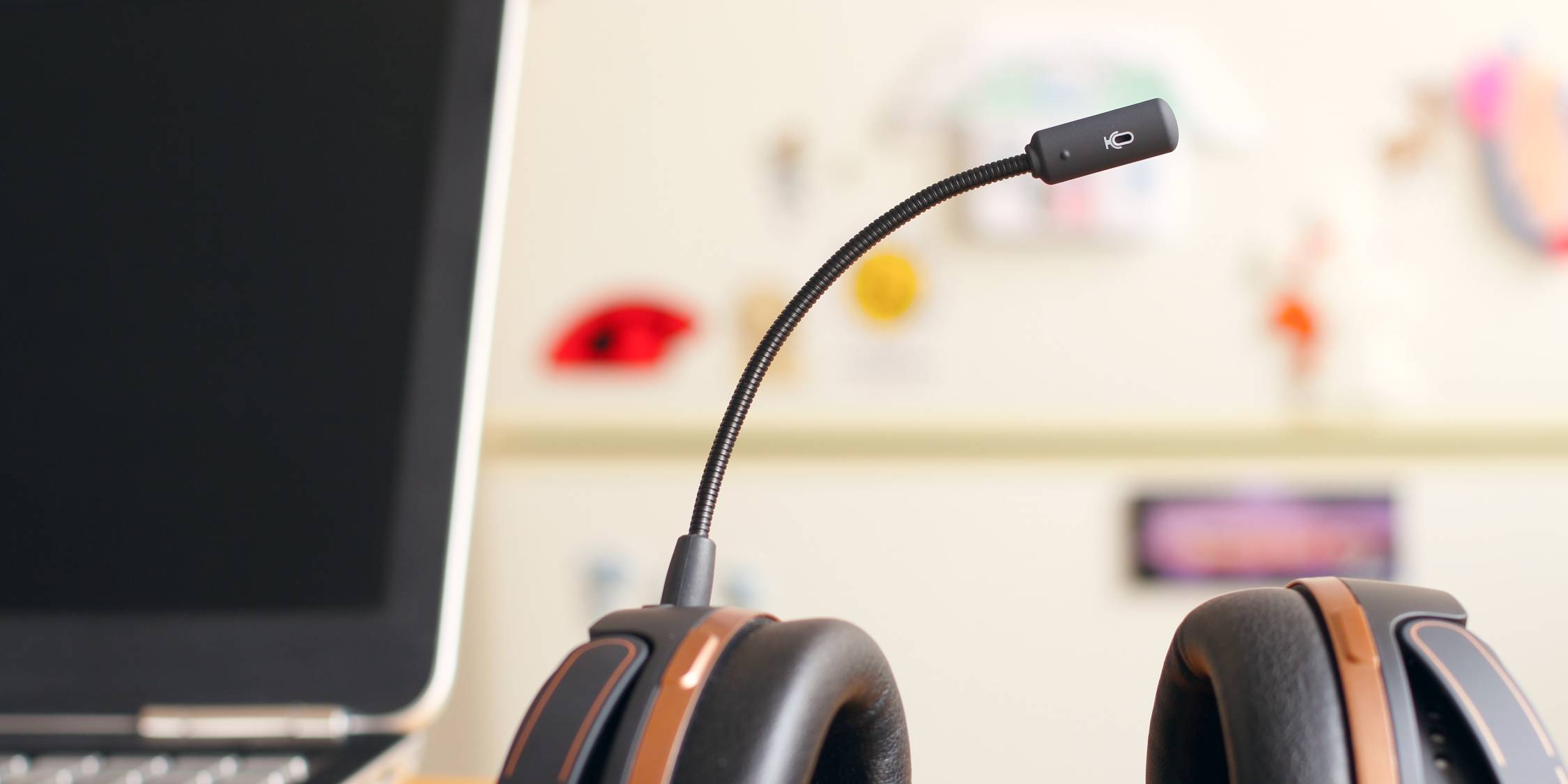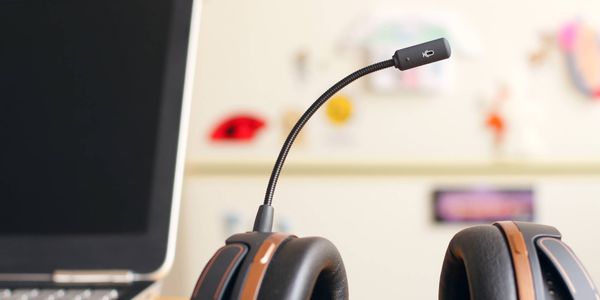 At HOA Express, our customer success team is passionate about providing exceptional service to our users to help them feel confident and proficient with using our interface. We do this by proactively providing various avenues of support.
This includes assistance via chat, email, and phone. You can also find additional resources, like instructional articles in our Help Center, blog posts that cover best practices, and actionable tips on our social media pages. You can learn more about our holistic approach to ensuring customer success here.
A free service we offer to help you on the journey of using our software is scheduling a website review with our customer success team. In this article, we're highlighting how this service works, the benefits of requesting a review, and tips for making the most out of your website review!
What is a website review?
If you're a community with an active subscription to our deluxe plan, you have the option to schedule a free website review with our customer success team. With this service, one of our customer success champions will review your website and offer personalized recommendations based on your goals and our team's experience helping thousands of communities build amazing websites!
Looking to enhance communication within your community? We can help you explore the various features and page types designed to help you increase engagement with your members. If you've found certain pages aren't receiving the traction you'd like, or you're not sure how to best order your pages, our team is pros at optimizing page organization! We'll help you rework your existing page structure based on best practices to help meet your goals.
We also are happy to support you in setting up systems on your website to help make your community processes more efficient. Creating an online architectural review process and streamlining your reservation systems are just a couple of the topics we can review with you.
Our review process
Our review process is straightforward, with three easy steps. To begin, an administrator will first visit the Admin Portal and click on the user icon in the upper-right-hand corner. Next, select "Request a website review" from the dropdown menu.

This will take you to a page where you will fill out and complete the short questionnaire shown below. The more information you can share with our team in the questionnaire, the better!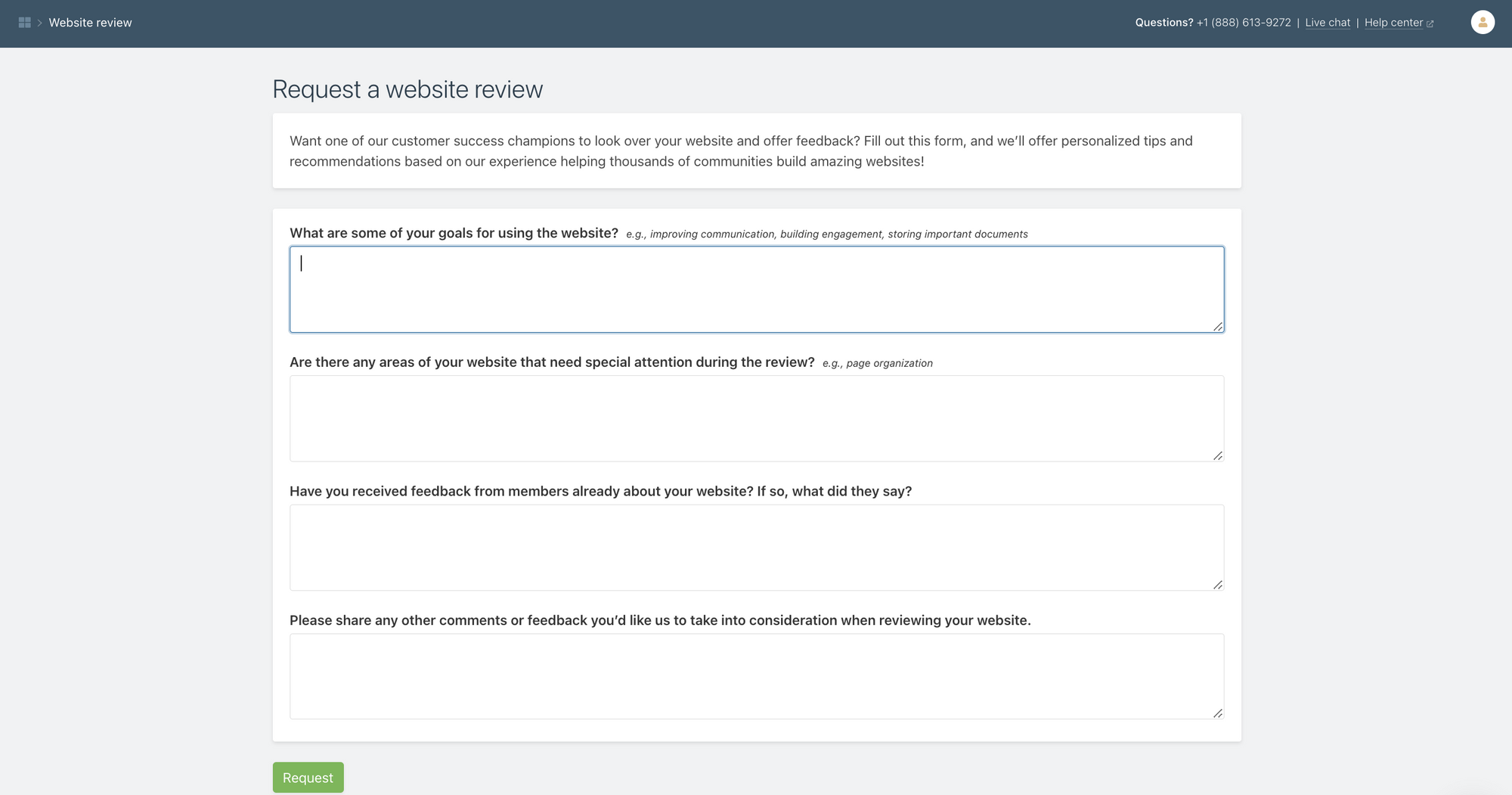 From here, your request will be assigned to one of our customer success champions. They will reach out to you via email with more information about what to expect and can begin to review your website. During the review process, they'll look at what you're currently doing well and locate areas you can improve on based on the information provided in the questionnaire and our best practices.
Our team typically takes about a week to carefully review the website and gather feedback. Once we've finished, we'll reach out to you about scheduling a 30-minute one-on-one call to discuss the review together.
Next steps
During our call, we can make some changes together via a cobrowsing session. However, we still recommend taking notes on your end about any changes you may want to make to the website after the call.
Additionally, please feel free to follow up with the customer success champion performing your website review if you want them to review any changes you made based on their feedback. You can also request another website review in the future if you feel you need it!
Wrapping up
Whether you're new to our service and want some initial feedback or are a long-time customer and want to make some changes to your website, don't hesitate to take advantage of this free service!
Our customer success team would love to share personalized feedback on what your community is doing well and share insight on how you can enhance different areas of your website. We're here to help you achieve your goals and guide you through the journey of using our software!
Note: This blog article was updated to reflect the new Admin Portal, which replaced the legacy admin interface on May 23, 2022.