Fourth quarter recap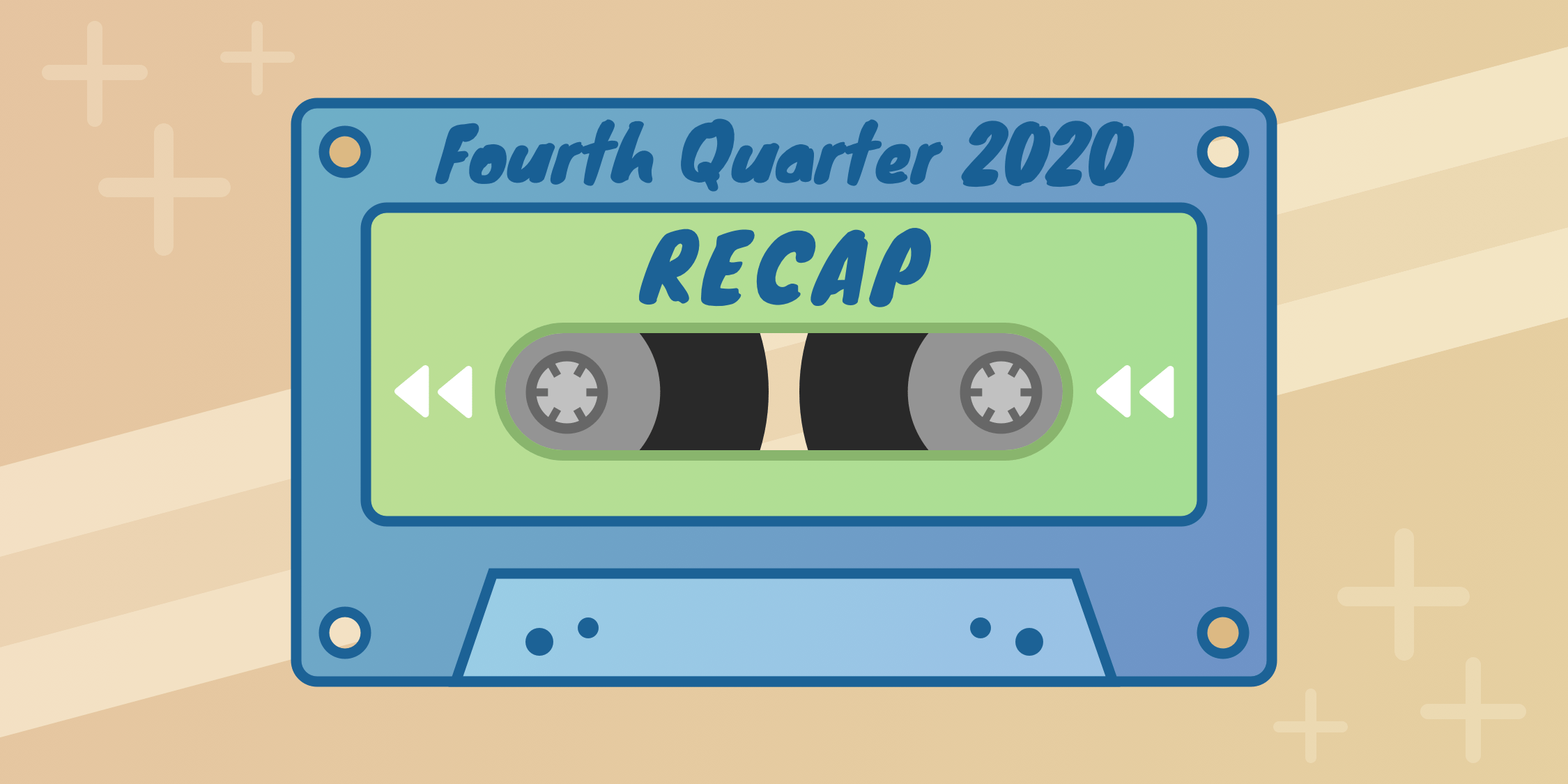 Last quarter was a busy one for our team, working on many behind-the-scenes projects. While continuing to work from home, we maintained an unrelenting focus on modernizing the back end code + technologies that power our platform, interviewed dozens of candidates to expand our engineering team, and overhauled the authentication platform for our next gen front ends. Let's dive into what our team was up to in the final quarter of an unusual year!
🔥 Back end modernization

In the last recap blog post, we announced the start of what will be a lengthy journey to modernize the back end code that powers our entire platform. Using a combination of new languages and technologies, the upgrade will ultimately expedite our ability to develop new features and improvements as our team grows, and will increase the efficiency, reliability, and performance of our platform.
We started by modernizing the code that powers internal tools for our various teams, before working on the code that powers the beta Admin Portal. Last quarter we modernized the portions of the back end that power the pages, members, activity log, visitor tracking, and groups sections. We even looped in Cory, one of our front end engineers, to help move this project along more quickly at the outset.
The benefits are already starting to pay off, too. Most notably, if your community has a few hundred members or more, you may have noticed that the Admin Control Panel can take a few seconds to load the list of members; however, in the beta Admin Portal, that time is cut down to a fraction of a second!
🔐 Overhauled authentication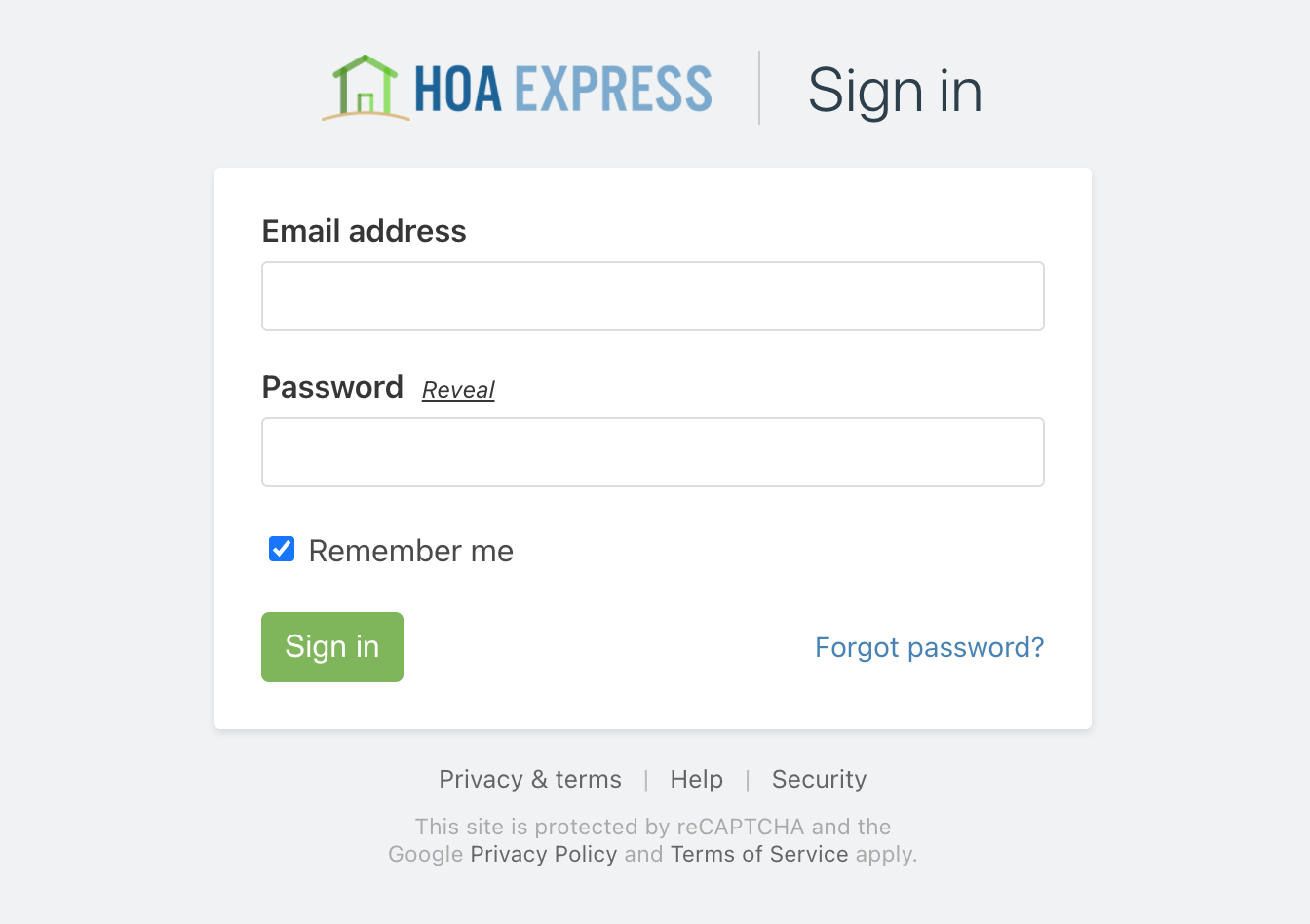 Last quarter we completely overhauled our authentication platform, currently used by our next gen front ends. More than just a fresh coat of paint, this new sign in experience is fundamentally different in terms of the flow of data and the storage of identification credentials. The new platform is designed to be faster, more reliable, and more secure, and will eventually become the sole method of signing into HOA Express's services (once the next gen front ends fully replace our current front ends).
➕ Interviewing & hiring
Much of last quarter was spent in the hiring process for a new back end engineer to expand our engineering team. Conducted completely virtually this time around, we held dozens of phone and video interviews before extending an offer to a candidate at the beginning of this year. They'll be joining our team in just a couple of weeks!
🪲 Bug fixes & polish
Although ironing out bugs and polishing our software doesn't usually warrant the spotlight, it's worth mentioning now-and-again that we go to great lengths to ensure the functionality we've built runs flawlessly. Our product team invests a considerable amount of time every quarter to squashing tiny bugs and nuisances throughout our platform—many of which only affect a few users before being addressed. This devotion to building software with the utmost of quality is part of what makes HOA Express so enjoyable to use.
Wrapping up
We hope your new year is already off to a great start! For tips on what your community should be reviewing each new year, check out the latest blog post from Meredith. (Bonus: get to know Meredith better in her "meet the team" article, published last quarter.)
Back end modernization is still ongoing, but expect to see the members and surveys sections completed next, with the settings section to follow.
As always, like us on Facebook, follow us on Twitter, watch our changelog, and read our blog for all the latest happenings here at HOA Express.
Until next time.