First quarter recap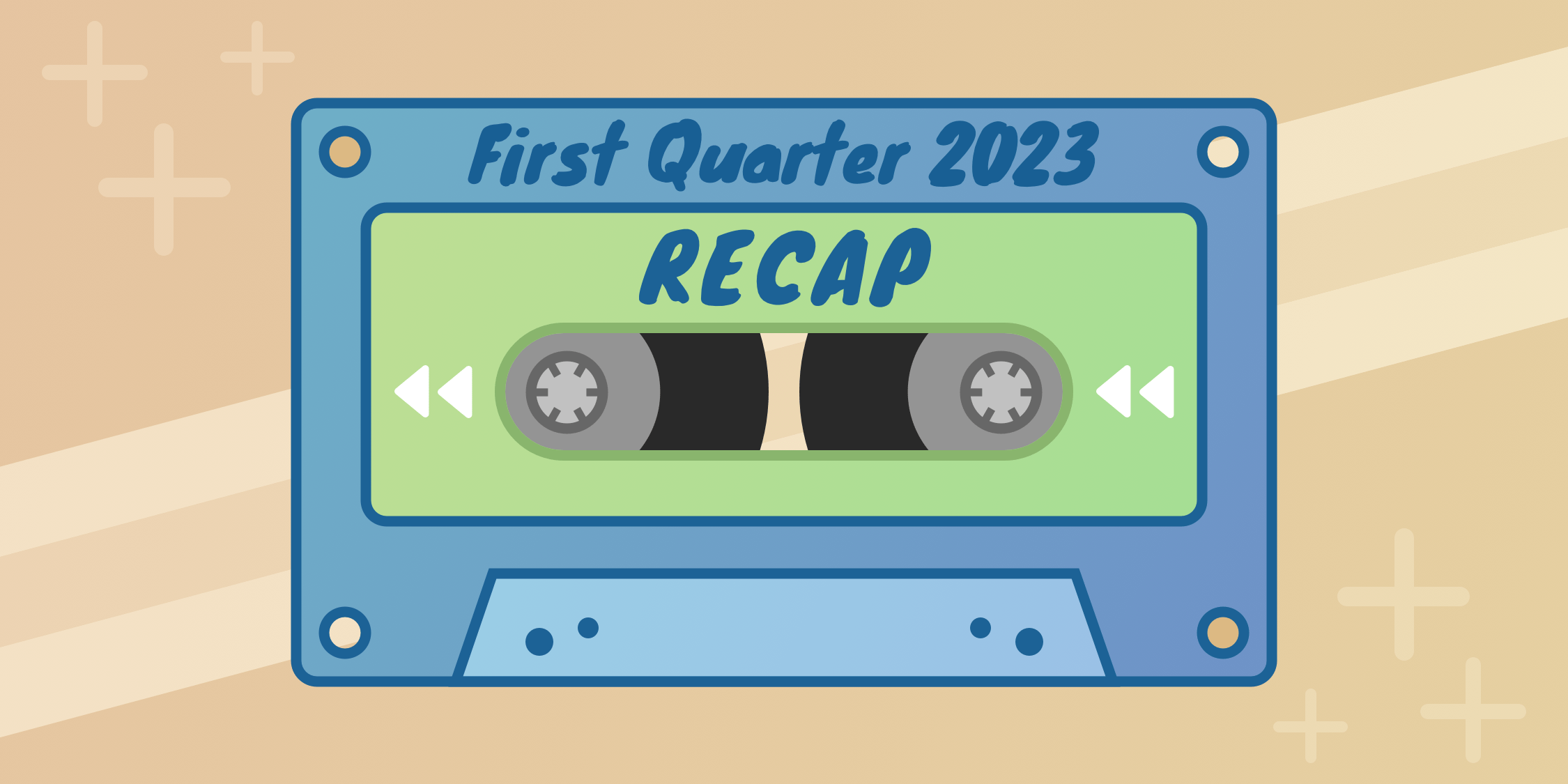 With winter officially behind us, we hope your community is enjoying the spring weather that is no doubt starting to set in. While the cold weather might have limited the activities your community could hold these past few months, it certainly didn't slow down the pace of enhancing our platform and services! We continued to release a variety of new features and improvements—both big and small.
As is our tradition each quarter, we're excited to round up our favorites and highlight them below. Keep reading to see what our team was up to these past three months!
💬 Overhauled text message credits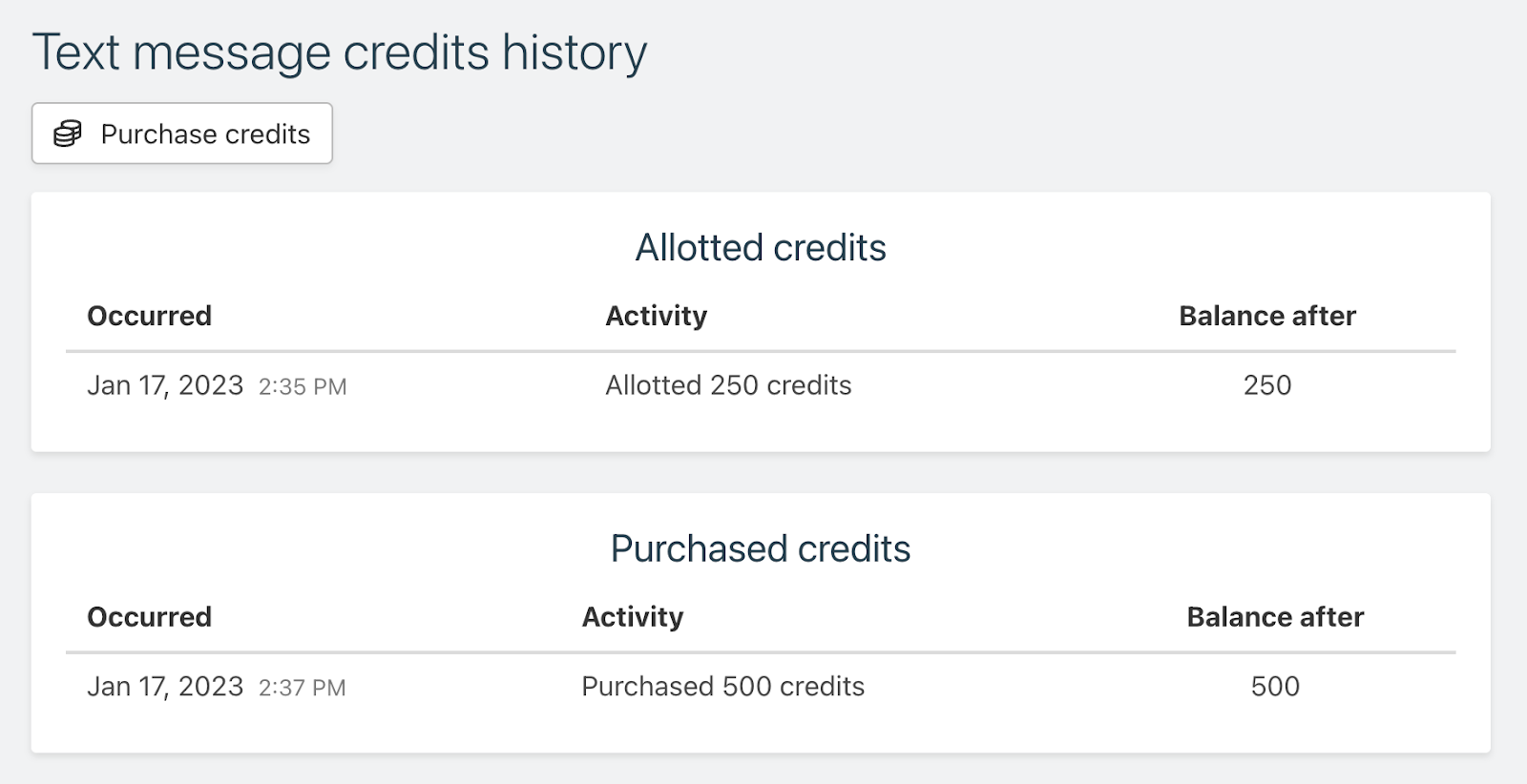 Everything about text message credits received a giant overhaul this past quarter! (As a refresher, since text messages are substantially more costly to send than emails, credits are used to govern how many text messages can be sent.) One of the biggest improvements is the ability for text message credits to accumulate from month-to-month, instead of expiring at the end of each month. This is particularly useful for communities that send text messages less regularly, like once every few months. In addition, you can now make one-time purchases of text message credits, to supplement the credits that are automatically allocated each month. And to help keep track of all these credit activities, we introduced a new text message credits history page (pictured above). Want to know more? Check out our updated help article on the topic of text message credits.
📂 Advanced member & account exports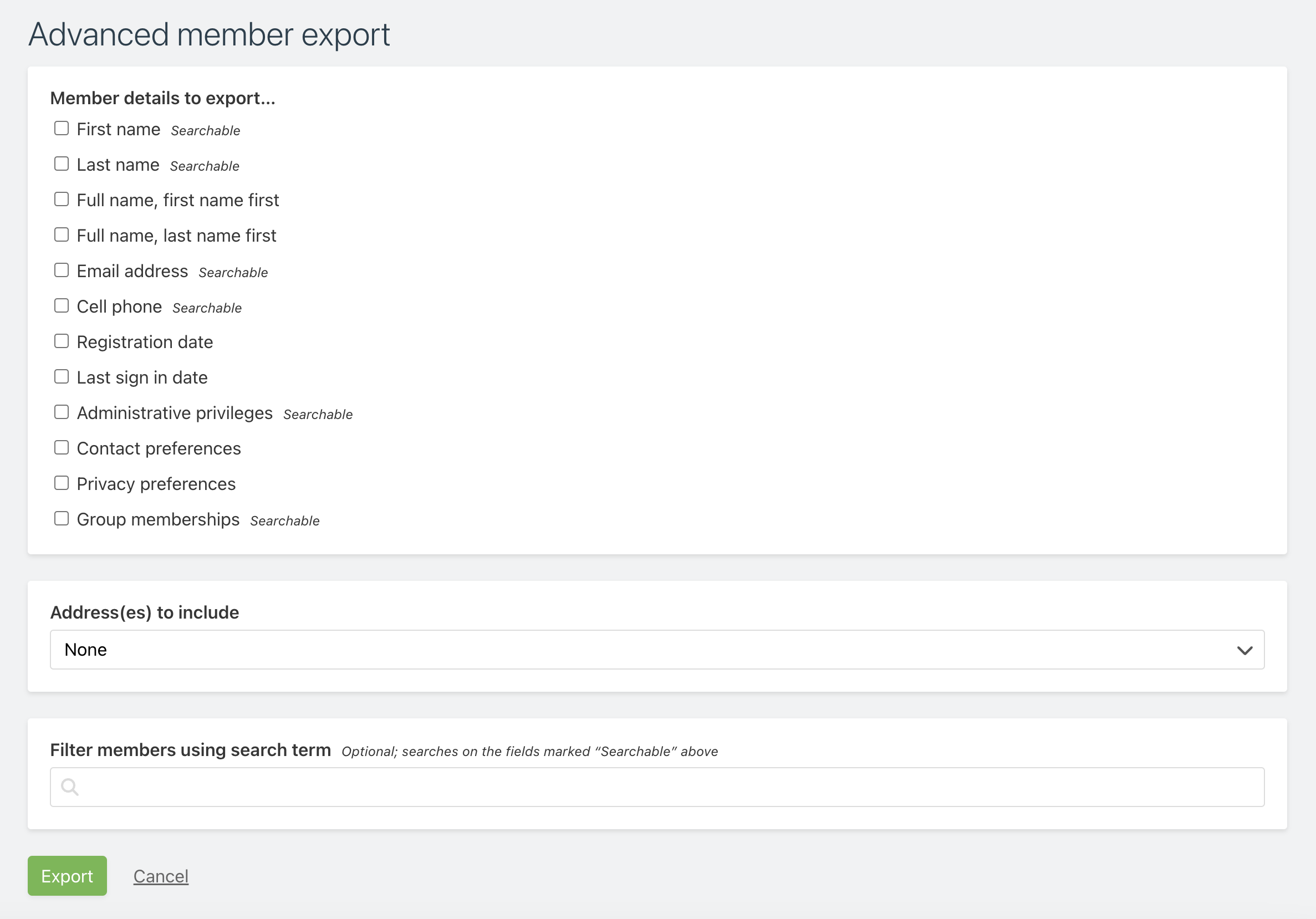 In addition to being able to quickly export members and accounts using a predefined format, our team developed advanced export features for both members and accounts! These new methods of exporting offer complete customization over how members and accounts are exported, including which details are included, how the information is formatted, and how the data gets filtered.
🔀 Customizable account sorting

You can now control how accounts are sorted when viewing the list of accounts! Accounts can be sorted in either ascending or descending order by name, account type, or address. Sorting is controlled via the new dropdown button added to the row of buttons at the top of the "account view" page.
📣 Redesigned announce features
The workflow for announcing surveys and payment options has been redesigned to rely more on the "Communications" section of the Admin Portal. The new flow offers additional flexibility and functionality, including the ability to customize the announcement's content, the ability to schedule announcements for the future, and the ability to announce things more than one time.
🔍 Sort/search communication recipients
A communication's recipients can now be sorted! Most of the column headers for emails, text messages, and mailed letters are clickable, allowing for sorting by that column in either ascending or descending order. Plus, a new search field has been added to enable searching for specific recipients.
👤 Member avatars
Instead of using the same generic avatar for each member who hasn't uploaded a profile photo, the Admin Portal will now produce a more unique avatar that highlights the member's initial(s) and assigns a distinct background color.
🖋 Blog post
In the latest blog post from our customer success team—written by Jaden—you can read our recommendations for smoothly transitioning community leaders on your website. This post is part of our website tips topic, where we share tips and advice for making the most of your community website.
Wrapping up
With such a large number of notable new features and improvements delivered last quarter, we had to be quite selective this time in choosing our favorites! It's worth perusing our changelog to see the full list of enhancements we've released recently.
As always, like us on Facebook, follow us on Twitter, watch our changelog, and read our blog for all the latest happenings here at HOA Express.
Until next time.