Displaying community contact information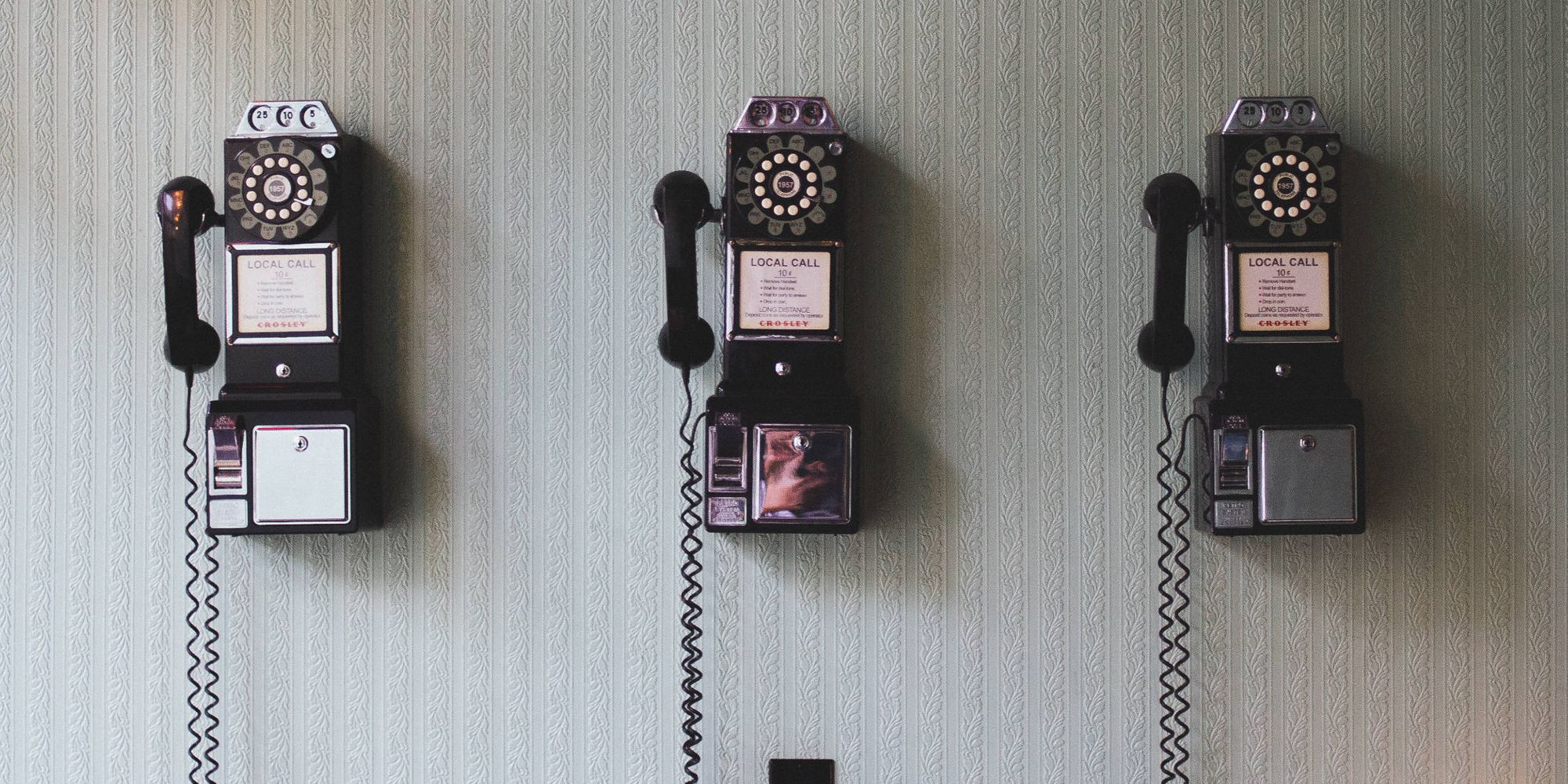 Do you have important contact information you need to have easily accessible for your community? If so, then our "Useful Contact Information" page is perfect for displaying just that!
With this page type you can list contacts for useful services in and around your community, such as emergency services, management company contacts, and government agencies. To learn more tips on how you can utilize this page, read on!
Additional uses
While this page is excellent for listing contact information pertaining to the examples listed above, there is some flexibility in what information you can list here. We've provided some additional ideas of contact information you could provide on this page below:
List maintenance crew information in case community members need their assistance.
List resident emergency contacts. This is especially helpful if your community has older residents who live alone.
Local services offered in your area (Eg. plumbing, construction, waste management, etc).
Resident recommendations of local services.
Creating and organizing the page
When creating your "Useful Contact Information" page, be sure to add a relevant and clear title so visitors to your website can easily identify the page.
Tip
Since you will be listing contact information, including the keyword "contact" in your page name will help residents quickly identify what content they can expect to find on this page.
After you've created your page, it's time to add content to it! This page type has built in tools to help you easily organize the information you add with section headers. This way, you can group together similar contacts. In the example provided below, we've added the section headers, "Utilities" and "Emergency Services" and listed corresponding contact information below them.
Now, residents can easily locate the category of contact information they need and the relevant contacts listed underneath.
Tip
You must add at least one piece of contact information (i.e. phone number, email address, etc.) for each point of contact you list on the page. Otherwise, the person or service you're listing will not be saved.
Managing the page
Administrators with the "pages" privilege and page editors can add and manage the content on this page. To update the page, you'll want to click on the dark blue "Manage useful contact information" button in the light blue admin box.

In here you can reorder the headers and points of contact, edit their contact information, and remove information and headers you no longer want to include. This gives you the ability to make sure this page always includes up-to-date and relevant information.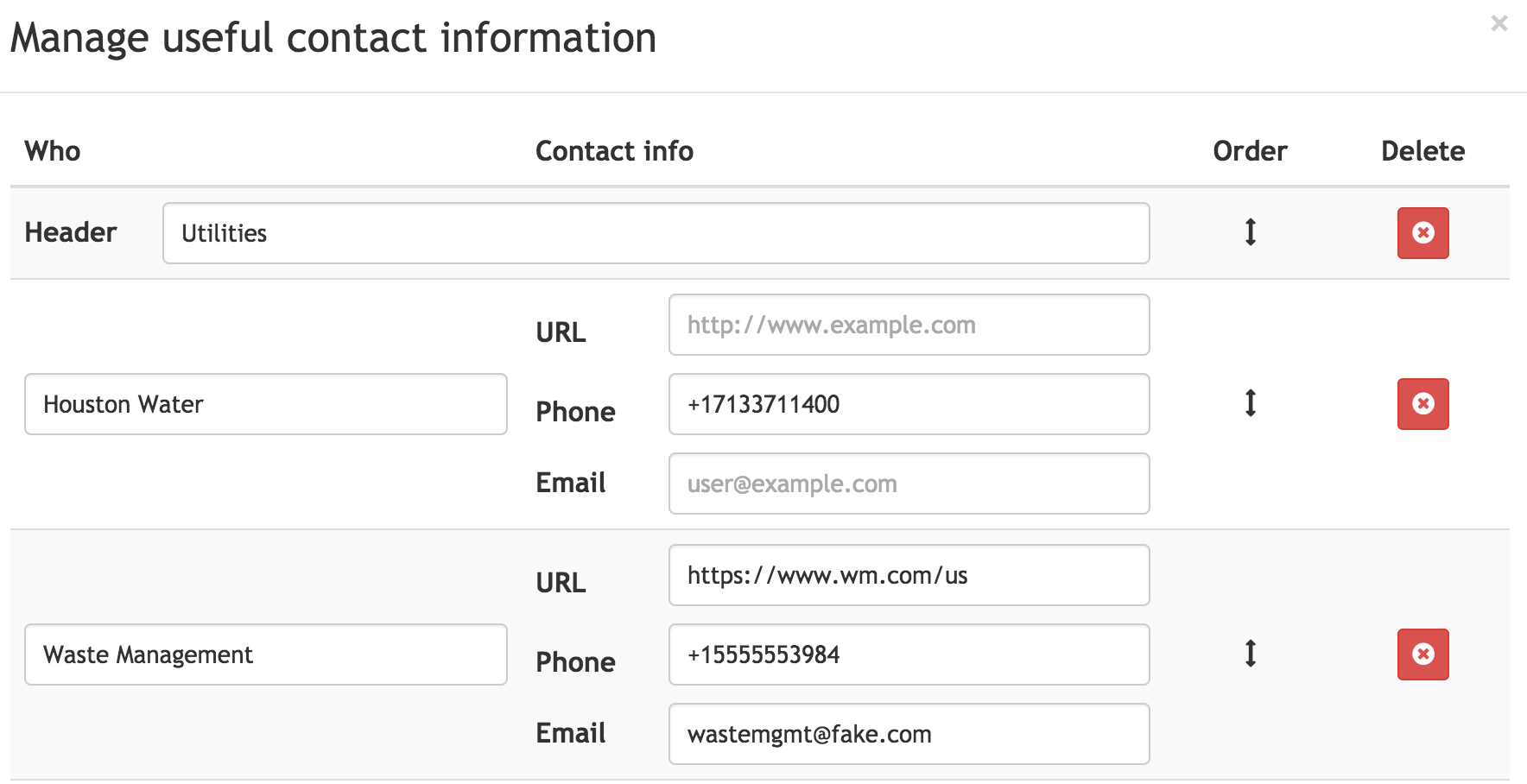 Wrapping Up
Adding a "Useful Contact Information" page is a great way to make sure your residents have the contact information they need readily available. Taking the time to organize it on the page will also help them quickly and easily locate that information.
You can create as many of these pages as you like, so we encourage you to take advantage of it and be creative in how you use it!