Planting the seeds for success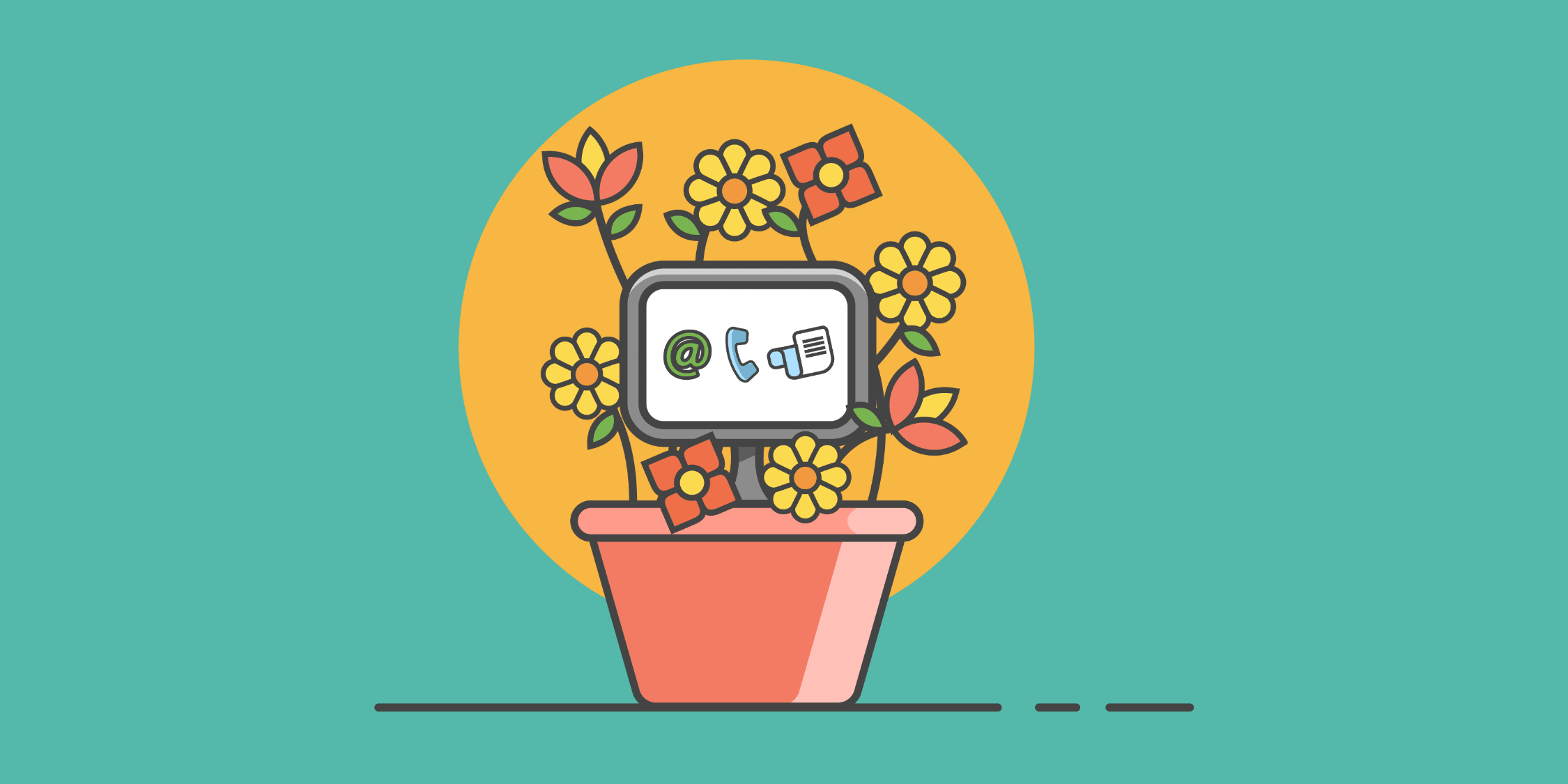 When planting a garden, it's important that you have the right tools available to plant your roots firmly. Similarly, when building a website, it's imperative that you have a solid foundation. Therefore, we offer a variety of tools and resources to support you in creating a website that will flourish for years to come.
We've laid out what some of these tools and resources are below, and we hope that you'll utilize them to aid you in the growth and development of your community website!
Feed your knowledge
Our help articles are like the nutrient-rich soil of a garden. With over 100 different articles available in our library, you're sure to find the mix of helpful material you need to assist you in growing your website. The help articles are available to everyone but are especially helpful to all levels of website administrators.
These articles have been carefully crafted to serve as informative guides for different features available on your website and various aspects of our service. The majority of these articles include step-by-step instructions, as well as screenshots and animated GIFs that provide visual examples.
You can access our help library by clicking on the support link at the bottom of our homepage, HOA Express, or the support button found at the top of your website (shown below).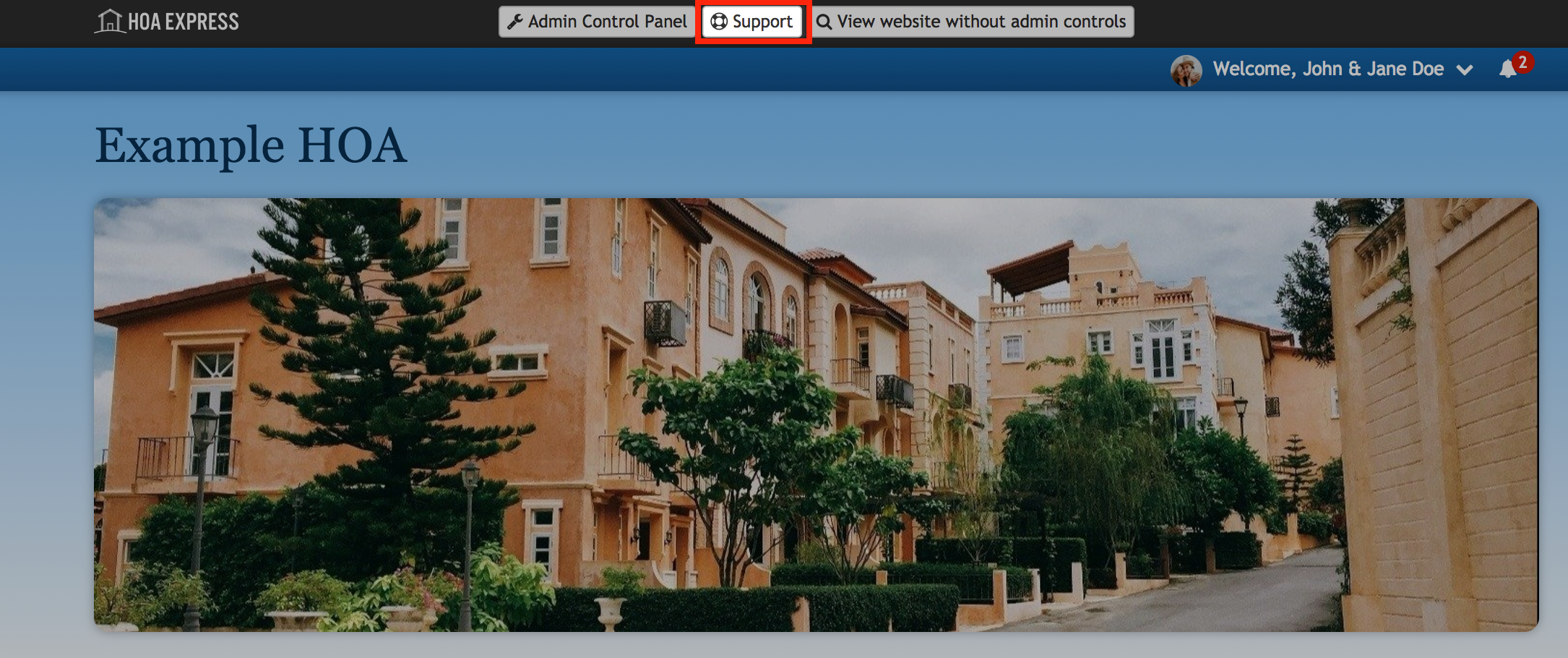 If there is a specific article or topic you are looking for, you can also search our library by using keywords. To do this, click on the "Help & Support" button in your Admin Control Panel. This will bring up a search bar and will display articles related to the keyword(s) typed in.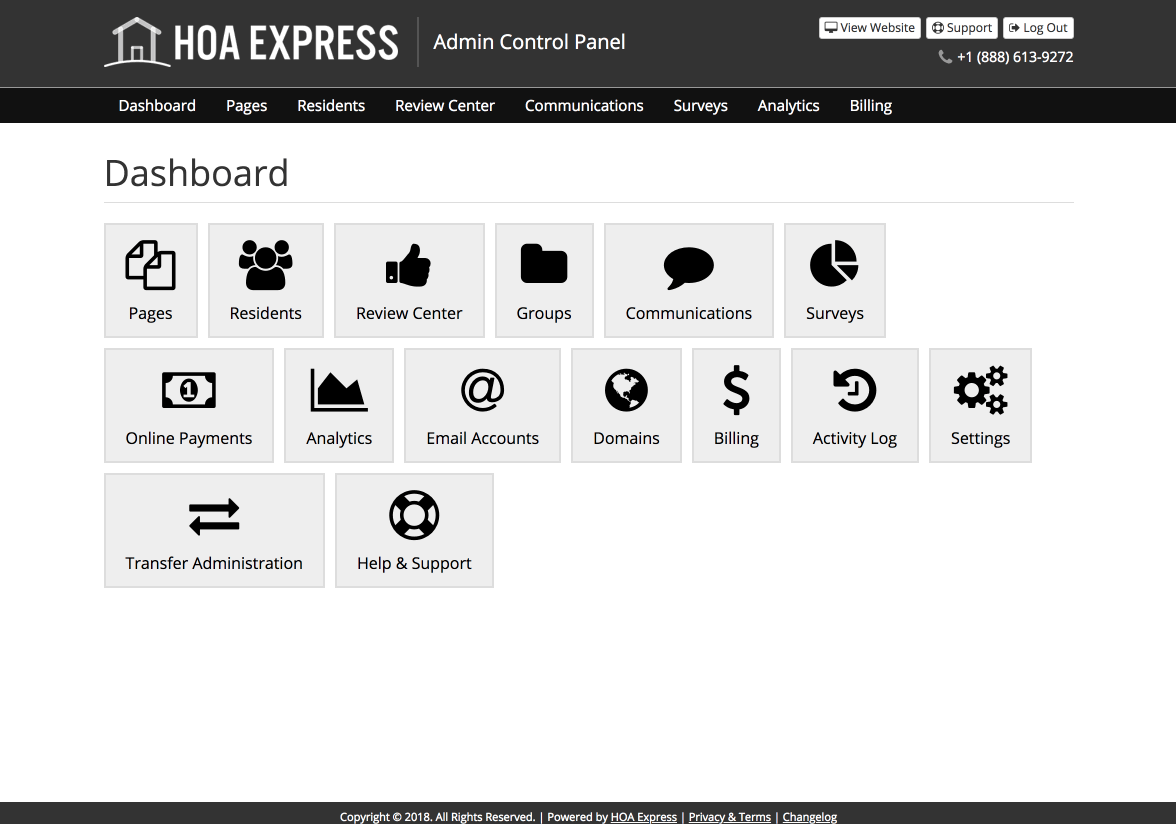 Our library of help articles is available to you 24/7 so that you can access our informational guides whenever needed. Similar to the relationship between nutrient-rich soil and a plant, these help articles are here to provide you with a base of knowledge as your website continues to grow and develop.
Hydrate
Our customer success team (of which I am a part of) is a group of individuals responsible for ensuring you have the best possible experience using our service. We love answering questions, providing guidance, offering recommendations, and doing anything else we can do to help. Akin to how water helps plants grow and flourish, we're here to provide you with that same support!
In addition to creating the aforementioned help articles, we also provide assistance through email and live phone support. Anyone is welcome to call us at +1 (888) 613-9272 or email us at support@hoa-express.com! This information is additionally available from the support link on the main HOA Express website, in the help library, and in the Admin Control Panel on your website.
Our team is available Monday-Friday during normal business hours to answer any questions you may have, provide service/product explanation and help, issue guidance, handle feature requests, and perform personalized walkthroughs of our interface. If you call or email us, our average response time is within an hour. This way you can be assured that you're receiving the information you need in an efficient manner!
We understand that, like a plant, you sometimes need more "water" or help at different times, and we completely understand. Therefore, please don't hesitate to reach out to us with any type of question you may have, however often you like. We are more than happy to help assist you in any way possible and are here for you at every step of the way to ensure your website flourishes!
Let the light in
Certain plants need more sunlight than others to thrive and grow. Likewise, if you find that you need further enlightenment on how to best use our interface to help grow your website, we've got you covered!
Another way we are here to support you is through our HOA Express blog that we post to multiple times a month, as well as our various social media pages that are updated weekly.
HOA Express blog
In our recently introduced HOA Express blog, we create exclusive articles with topics currently ranging from feature spotlights, website tips, and even tips to help manage your community!
Our feature spotlight articles provide in-depth information about specific features and tips on how to best use them. Articles tagged as a website tips offer insights and recommendations for best practices when using certain features, and community tips articles provide suggestions for your community on topics related to managing your community, fostering neighbor interaction, and more.
Since this is one of the newest additions to the support we provide, the HOA Express blog is still evolving. Therefore, the articles currently available are just the beginning. We have some very exciting additional article topics that we can't wait to share with you in the near future!
Social Media
If you haven't already, we recommend that you check out and follow us on our various social media pages! You can find us on Facebook, Twitter, LinkedIn, and Google+.
On these pages, we provide quick tips on how to use different features, notices of when new blog articles are released, and announcements about updates made to our software. Therefore, this is a great way to stay up-to-date on the latest with HOA Express!
Wrapping up
Whether you're a newbie who is just learning how to operate our interface or a seasoned pro, you're not alone. We've carefully developed an abundance of ways to support you through each step and phase of your website. Therefore, we hope you'll utilize each of the tools and services outlined above while using our service.
You can rest assured that our team is dedicated to assisting and guiding you along the way as you work to grow a website that will thrive for years to come!