Our new text message credits system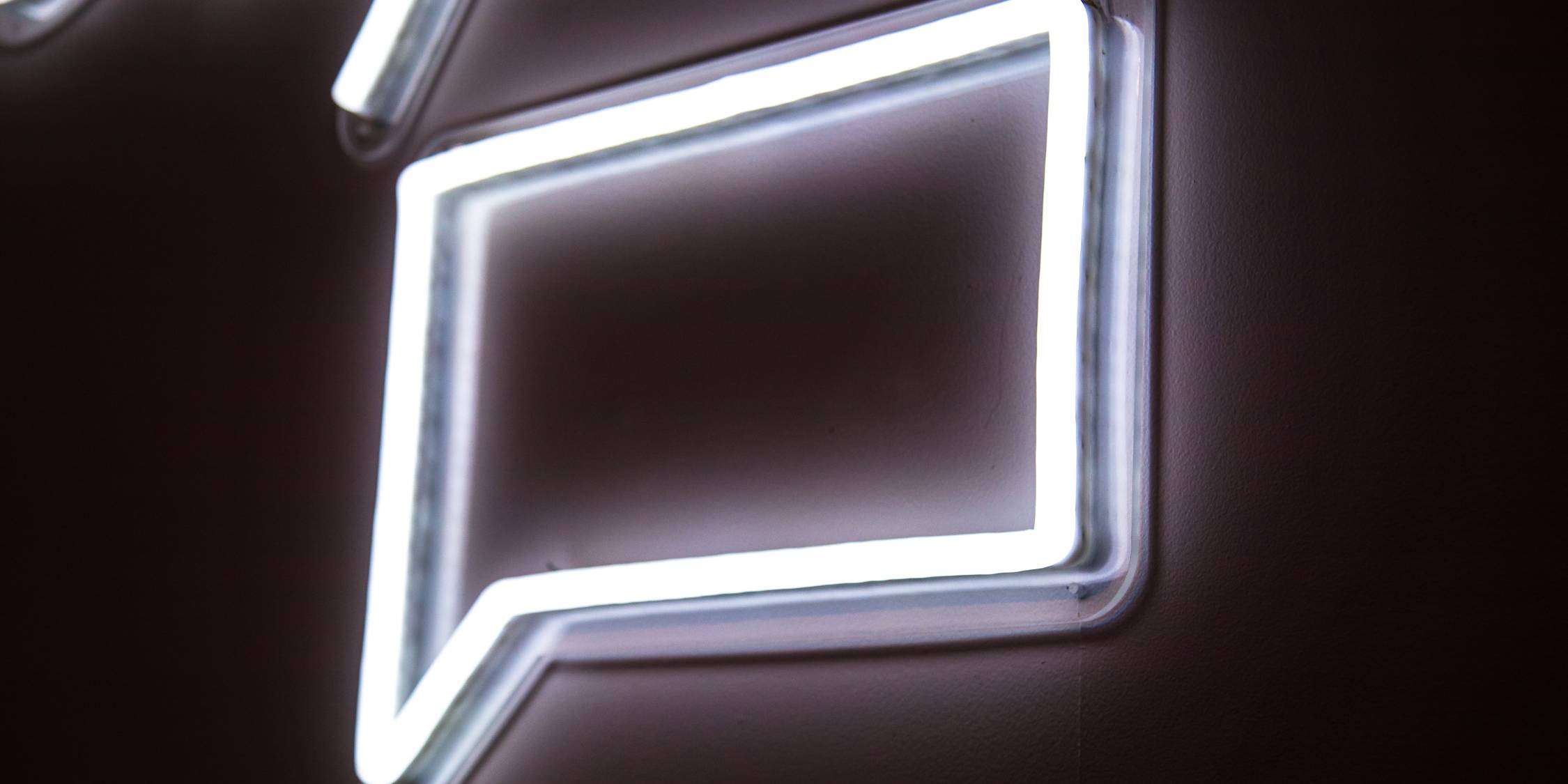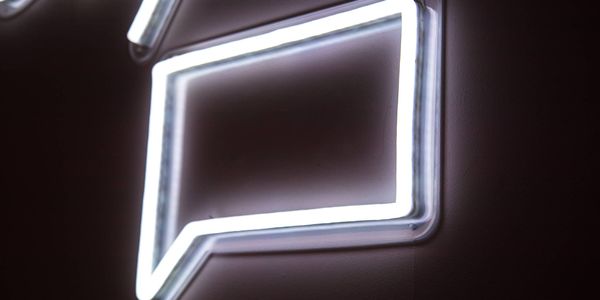 We're excited to introduce two significant improvements to our text message credits system: the ability to accumulate credits from month-to-month and the option to purchase extra credits!
Both of these features were highly requested by our customers and were made possible by the introduction of our new pricing. Developing both of these capabilities required overhauling our text message credits system, and we're excited to share more about how this works in the following blog article.
We've additionally updated our "Text message credits" help article, which summarizes how this new system works. Be sure to check that out after reading this blog post!
Improved allocation of credits
Like before, each community is allocated a certain number of credits each month based on their subscription size. However, rather than being tied to the calendar month, each allocation is now tied to the community's billing cycle.
For instance, if your subscription renews on the 15th of the month (whether a monthly or yearly subscription), you'd receive a monthly allotment of credits on that date each month. (If a subscription renews on the 29th, 30th, or 31st, and there are not that many days in a particular month, the community will receive the allocation on the last day of that month.)
Credit accumulation
The first major improvement we've introduced is the ability for unused credits to accumulate rather than expire at the end of each month! This change will be particularly useful for communities that tend to send blast text messages more infrequently. With this change, if your community goes a couple of months without sending a blast text message but then needs to send multiple in a short timeframe, you'll have accumulated at least two months' worth of credits to help cover that need!
With this new feature, communities can accumulate up to 3x the number of credits allotted to them each month. For instance, if a community is subscribed to the 200-account tier, they would receive 400 text message credits per month. Now, they can accumulate up to 1,200 credits!
Purchasing
As well as using the credits automatically allotted with a community's subscription, you now have the option to make one-time purchases of additional credits. Credits can be purchased for $0.02 USD each, with a minimum purchase of 100 credits. Each calendar month, a community can purchase up to 5x the number of monthly allotted credits.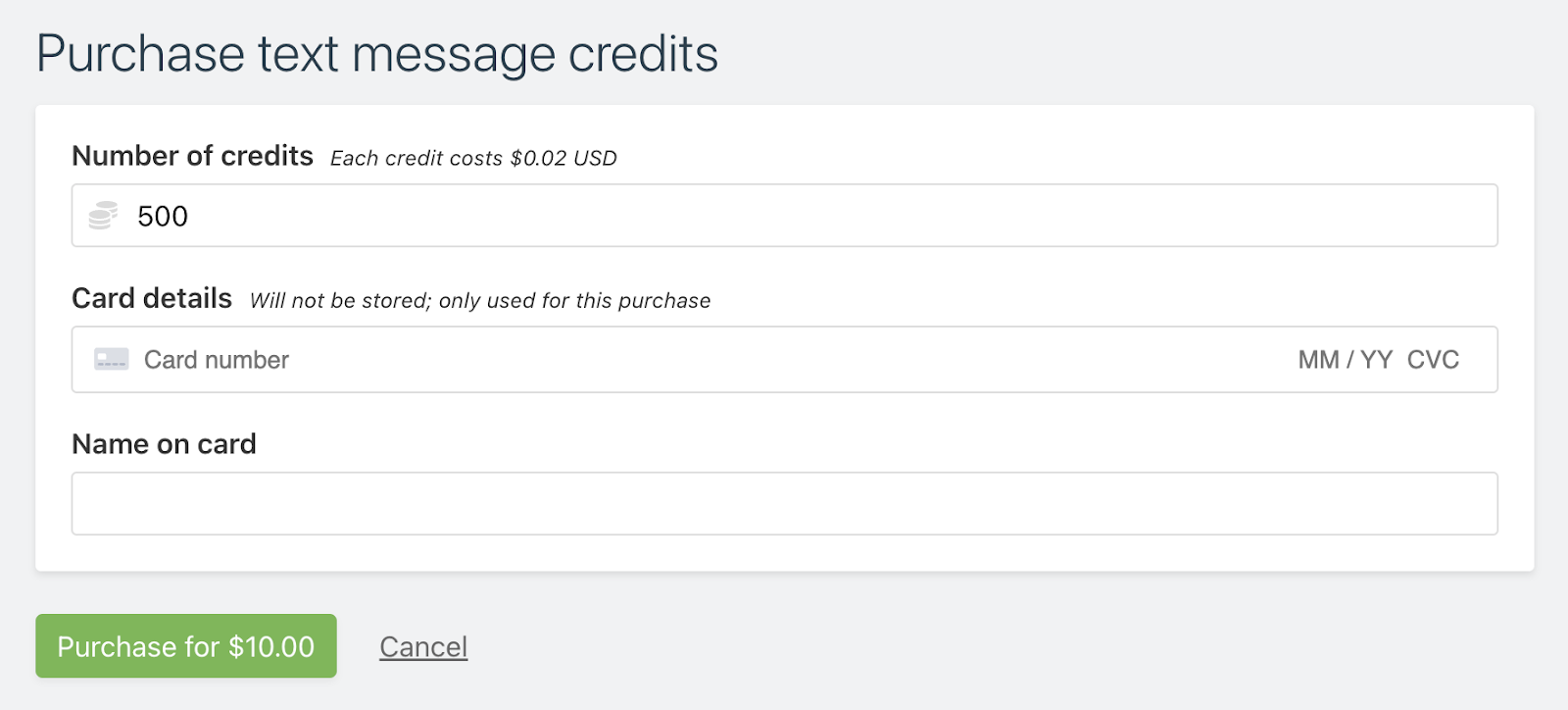 Continuing with our example from before, a community that is subscribed to the 200-account tier would receive 400 credits per month. This would allow them to purchase up to 2,000 additional credits per calendar month!
If additional credits are purchased, when sending a text message, our system will consume all of the allotted credits before consuming any purchased credits. You can view the number of allotted and purchased credits available from the informational notice at the top of the "Send text message" page in the "Communications" section of the Admin Portal.

Tracking history
To support these changes, we've also developed a new "Text message credits history" page! Since allocated and purchased credits are independent of one another, this page will detail a history of activities that affect both of these balances.
As shown in the screenshot below, you can view a log of all credits that have been received, used, and purchased. Since they're separate, allotted and purchased credits will display in two separate tables. (The "Purchased credits" table will only display if a community has purchased credits in the past.)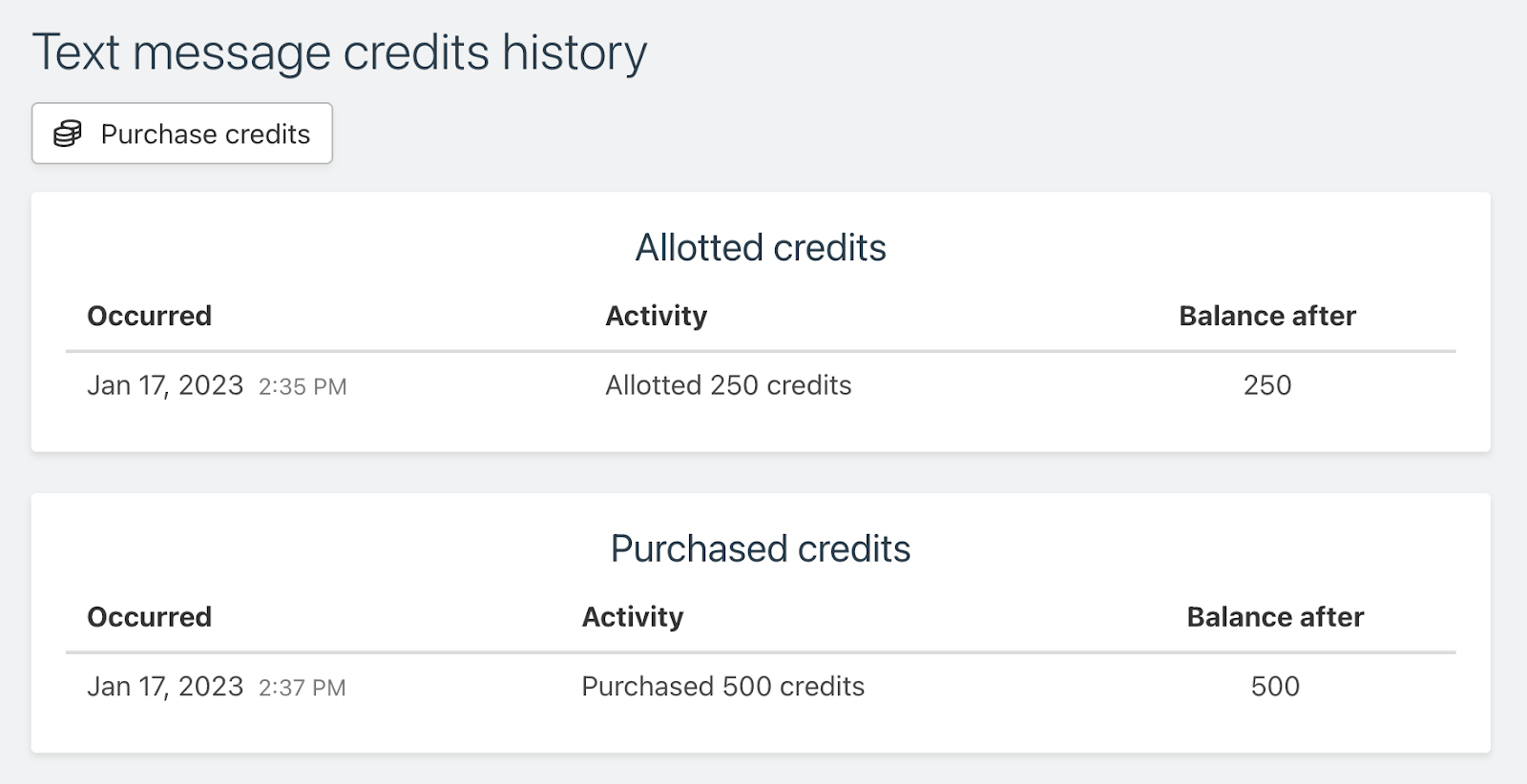 Wrapping up
We're excited about how the ability to roll over unused credits and purchase additional credits will offer communities more flexibility in communicating with their members via the blast text messaging feature!
These new features are only one example of how our new pricing has enabled our team to continue to improve our product and services in tangible ways. We have several more improvements in the works that we're excited to deploy in the future. You can stay up-to-date on the latest happenings at HOA Express by liking us on Facebook, following us on Twitter, watching our changelog, and reading our blog.
Also, if you have any questions about the new features, please don't hesitate to reach out to our customer success team!