Inviting guest speakers to community meetings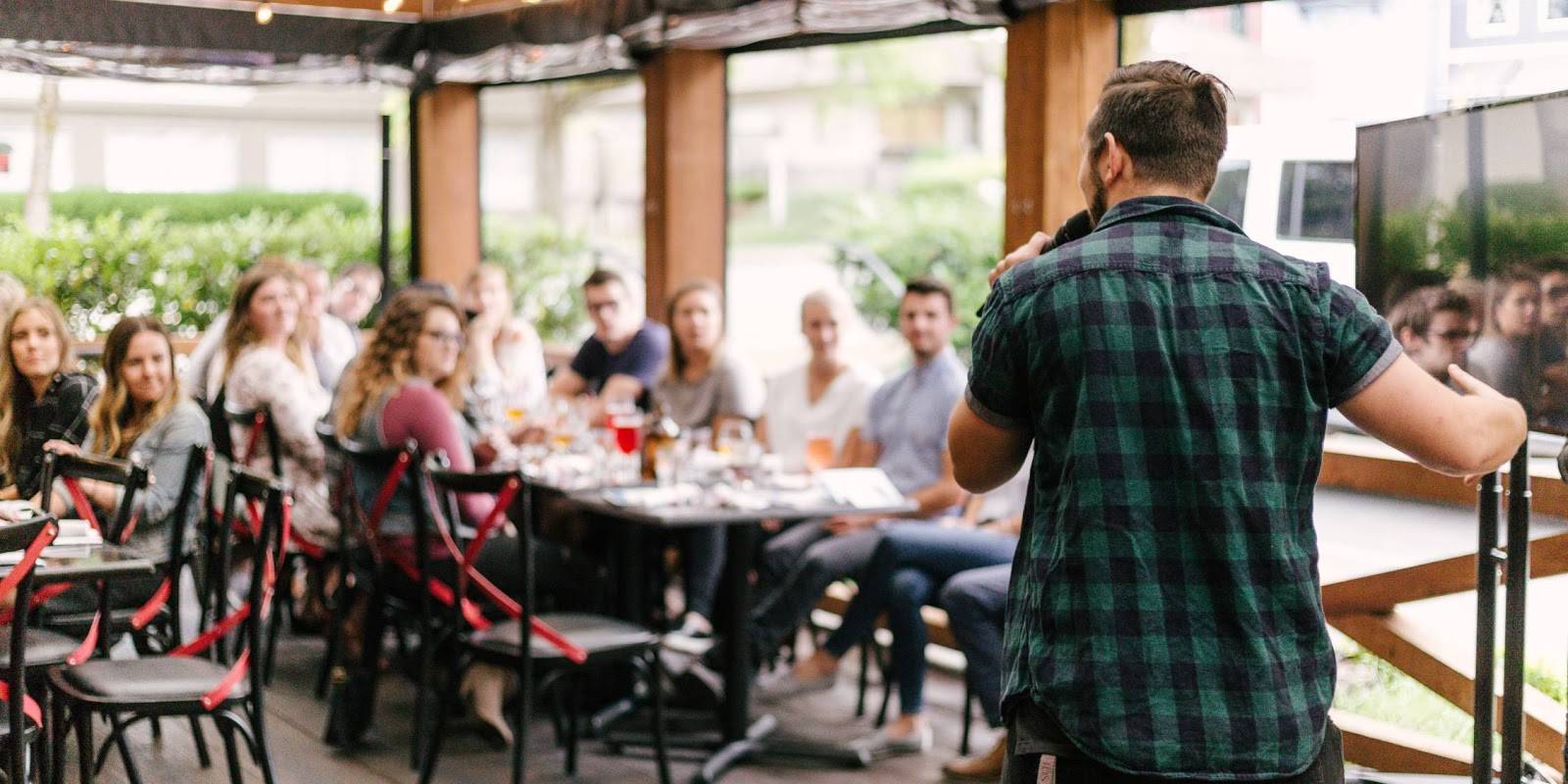 Community meetings are beneficial in that they provide important information about what's happening in the community, and are an opportune time for members to engage with leadership. However, if attendance at these meetings is low, these benefits can be lost. If you've found your community is struggling to increase member attendance, we recommend incorporating a guest speaker!
By inviting a speaker to present on a topic relevant to your community, it can act as an incentive for members to attend and participate in the meeting. If inviting guest speakers is new for your community, we recommend reading on as we cover the types of speakers you can invite, how to set guidelines for the speaker, and tips for engaging members to attend!
Types of speakers
There are several types of speakers you can invite to touch on a variety of topics. When selecting a speaker to present at your meeting, be sure to select one that will discuss a topic that is relevant to your members. Below we've provided a list of suggested speakers, and possible topics they could cover:
Accountant: Provide advice on property taxes.
Engineer: If there is construction in the community, they can further explain the project and why it will take a certain amount of time and money.
Insurance consultant: Discuss renewals and coverages for home insurance.
Landscaper: How to landscape private residences and shared spaces to increase property values.
Local law enforcement or fire marshal: Fire safety and how to keep your home and community safe.
Decide on a topic
If you're unsure about the type of speaker you want to invite, start by thinking about the topic you'd like the presentation to be on. To figure out what your community would be most interested in learning about, we recommend either creating a survey or posting a topic to a forum page on your website. An example of this is provided below:
Once you have an idea of the most requested topics, you can reach out to an expert in that field to see if they're available to speak at your meeting.
Set and communicate guidelines
When inviting a guest speaker to present at a meeting for your community, it's important to lay out the guidelines on when they'll speak, for how long, and what you'll need from the speaker ahead of time.
First, decide on if the speaker will address the members before, during, or after the meeting. We recommend having the speaker present before or after the meeting. This way, the presentation won't interfere with meeting business, and members can come early or stay afterward to hear from the speaker.
Next, decide on the timeframe the speaker will present in, and how long they'll have for questions and answers afterward. Most people don't have a long attention span, so they're less likely to sit through a presentation that is as long or longer than the usual community meeting. Therefore, aim to have the entire presentation completed in less than an hour.
Lastly, ask the speaker to provide you with an outline of what they'll cover during their presentation. Having this open dialogue ahead of time allows you to make sure their presentation stays on topic and will help to avoid any unwanted surprises.
Once these guidelines are set, clearly communicate them to the speaker ahead of their presentation. This way, they're clear on what the expectations will be, and will have time to prepare.
Spread the word
After you've selected your speaker and they're clear on the guidelines for the presentation, it's time to spread the word to your community members! We recommend using the following two features on your website to help you do this.
First, using the "Calendar" page, create an event for the meeting and specify that there will be a guest speaker presenting. In the "Notes" section of the event, include who the speaker will be, the topic they'll be speaking on, and when they'll be presenting. We've provided an example of how this could look below:
Then, before clicking "Create" on your event, use the blast emailing feature to notify members about the event so they can plan to attend!

Wrapping up
Inviting a guest speaker can both help to increase meeting attendance and provide your community with valuable education on a requested topic. To receive the benefits of inviting a guest speaker, take the time to implement the above suggestions for selecting a topic, setting guidelines for the presentation, and actively communicating the event to your members.