Fourth quarter recap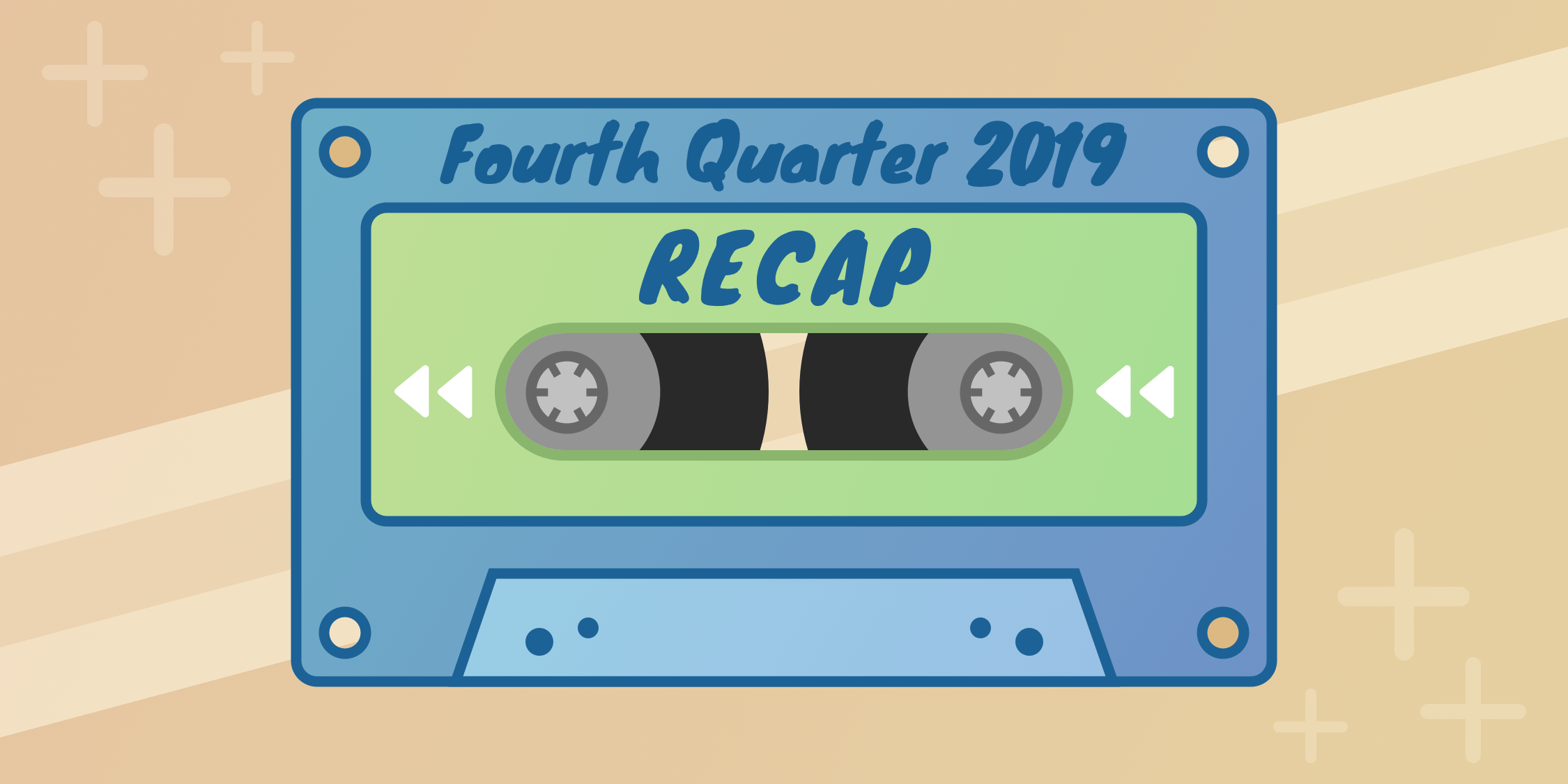 The 2010s are officially a wrap! Can you believe we're now equally close to 2050 as we are to 1990? During Q4 of 2019, our product team kept busy. From adding a new engineer to regular bug fixes to solidifying the foundation of our next gen front ends, we were up to quite a lot this last quarter.
Keep reading to learn more about how we're building an unrivaled experience in our next gen front ends, and what else we were up to in Q4.
💪 Strengthened next gen front ends
Our engineers spent the bulk of this last quarter refining, refactoring, and strengthening the technology upon which our next gen front ends are being built. That meant modifying hundreds of thousands of lines of code to expand our test-driven design practices, convert our codebases to use strict typings, follow more idempotent design workflows, and increase the efficiency of our many development tools. What this means for our users, though, is an overall more reliable, more performant experience—with fewer unexpected bugs. Plus, our team will be able to ship new features faster and more confidently with these improvements in place.
🔆 Improved domain transfers
To help speed up domain transfers, we eliminated the step that required customers to remove private registration. Recent ICANN regulations have made this task an unnecessary one.
🐞 Squashed bugs
To keep software running without hiccups requires a dedication to prioritizing bug fixes. Even with the many new features and projects underway by our product team, squashing bugs remains a priority. This last quarter we crushed several dozen tiny bugs to keep our software running as smoothly as ever.
Wrapping up
Our product team has nearly completed the latest round of refinement to our next gen front ends' underlying technology. Once finished, we'll return to releasing the remaining sections of the Admin Portal little-by-little. Thanks to everyone beta testing it in the meantime!
As always, like us on Facebook, follow us on Twitter, watch our changelog, and read our blog for all the latest happenings here at HOA Express.
Until next time.