How to prepare your lawn for autumn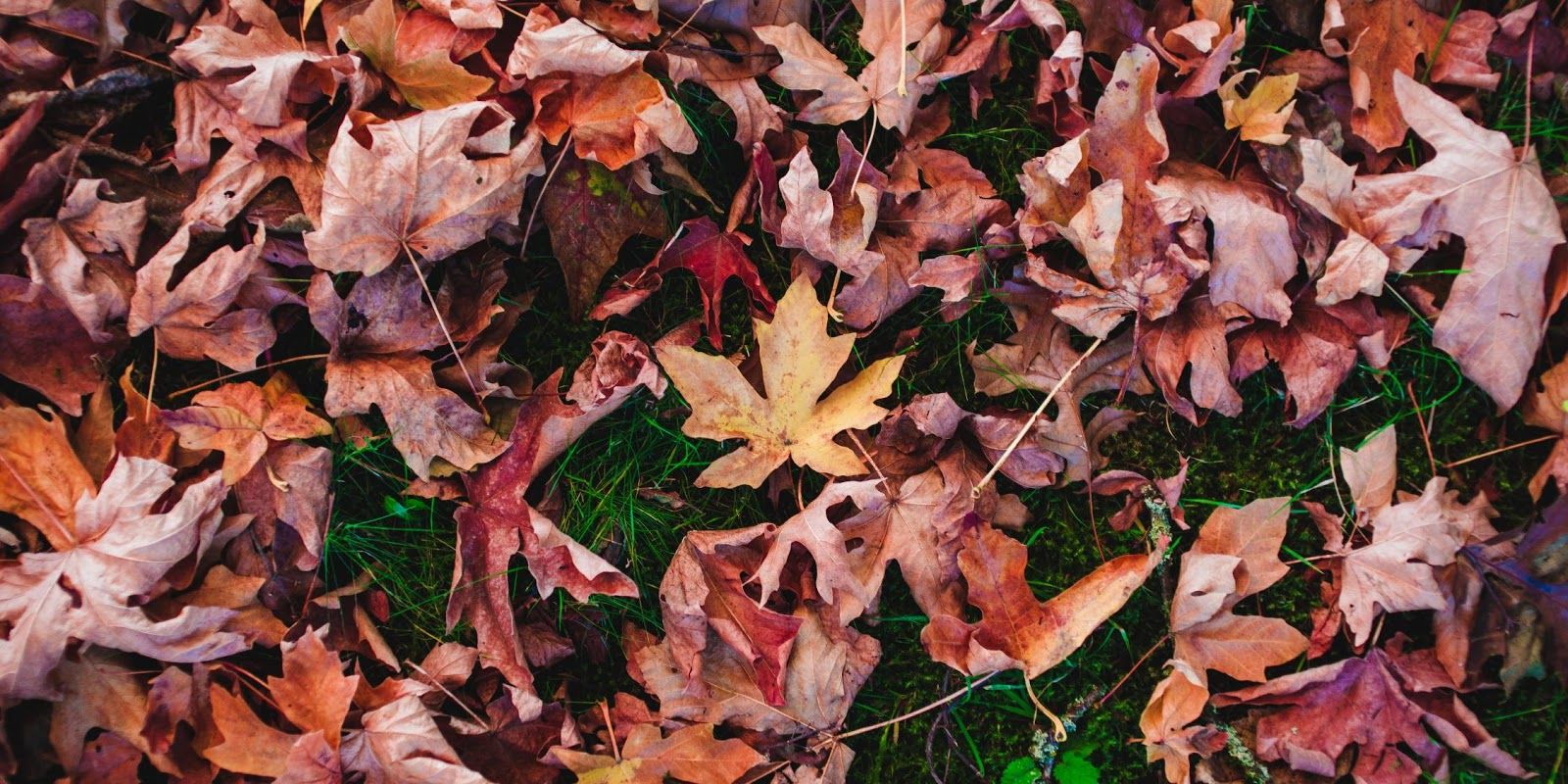 Autumn is the perfect time to prepare your lawn for spring and summer due to the cooler temperatures and (in some regions) elevated rainfall. Giving your lawn some extra TLC during the fall will ensure that you have a lush, green lawn come spring.
In this article, we're sharing 5 quick tips you can use to repair your lawn from any summertime damage, as well as prepping it for the upcoming seasons!
Repair damage
When you leave inflatable pools, toys, or patio furniture on your lawn during summertime, the grass underneath can become severely damaged due to a lack of sunlight and water. Therefore, while you're working outside, take the time to put the furniture or toys that will go unused in the cooler seasons away. Afterward, you can repair those damaged spots by seeding!
For best results, use a spreader to ensure the grass seeds are evenly distributed. Then, place some soil on top of the seeds and gently tap them down to prevent erosion or birds eating the seeds. Don't forget to water and stay off those spots in your lawn while your new grass is growing!
Fertilize and feed
One of the most important things you can do to make sure your lawn survives the colder temperatures is to fertilize. By fertilizing your existing grass, you'll help repair any damage the hot, dry summer caused. Additionally, if you fertilize and feed before the winter season, your grass will store those nutrients, making your grass healthy and green come springtime.
Since there are a plethora of fertilizer options available, we recommend doing a quick internet search or reaching out to a professional to check which option works best for your region and climate.
Tip
Make sure to aerate the ground before fertilizing so the nutrients can reach the roots!
Mulch
With less sunlight available in the fall, you'll want to make sure your grass receives all it can by cleaning up any blanket of leaves that have fallen! The best way to do this is by using a lawnmower to mulch the fallen leaves.
Taking this step will ensure your lawn receives sunlight and doesn't trap any excess moisture, which will help prevent fungus from growing. By mulching the leaves you'll also provide your lawn with added nutrients as those leaves biodegrade and absorb into the soil.
Tip
The best time to mulch fallen leaves is when you can still see some grass poking up through them.
Weed
Like grass, weeds also store energy in the fall and will absorb anything you feed them. This makes autumn an ideal time to get rid of those pesky weeds. One way to get rid of them is by applying pre-emergent herbicides. Applying this before weeds emerge will help prevent weed seeds from germinating in the first place.
You can also apply a weed killer to get rid of any existing weeds. When doing so, you'll want to keep a couple of weather factors top of mind. First, apply the weed killer when there is no rain forecasted. If you spray the herbicide and it rains that same day, it can dilute or rinse away the weed killer, making it ineffective. Additionally, check that it isn't too windy outside, so your plants aren't damaged by the drifting chemicals!
Review your watering schedule
If you use automated sprinklers, this is the ideal time to review your watering schedule. Due to the cooler temperatures, your grass won't need as much watering, so you'll want to adjust your automated schedule. Not only will this conserve water, but it will also help reduce your water bill!
In addition to adjusting the amount of water you're using, you can check the time of day you water. By watering your grass early in the morning, your lawn will have all day to dry out and flourish in the sparse sunshine!
Wrapping up
Adding the above steps to your fall checklist won't be time wasted. By following the above tips to repair any summer damage and prep your lawn for the cooler months, you can help ensure your lawn stays healthy and thrives into the warmer weather.